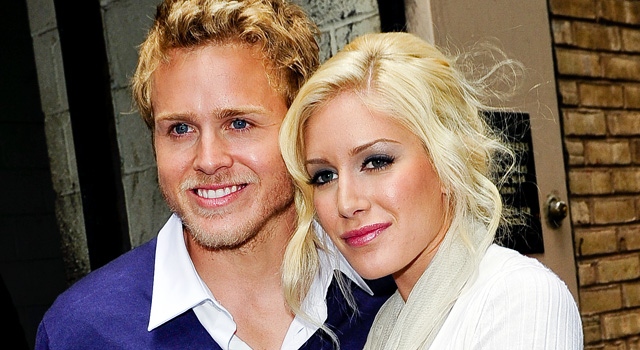 Jon Gosselin is making the most of his onscreen fame with a new girlfriend and a new career -- designing an Ed Hardy clothing line for children. It makes sense; after all, who knows more about kids clothing than the guy who has eight rugrats of his own? But it got us thinking about other reality stars who should develop their own product lines, based on their areas of expertise, and we've compiled a list of stars who should revel in and exploit their own short-lived fame while they still can.

Teyona from America's Next Top Model: Teeth Whitening Strips
With teeth as big as Teyona's, she can't risk horsin' around when it comes to dental hygiene. No one wants to see plaque or any kind of yellow nastiness, even on the Cycle 12 winner of ANTM. Try some of her teeth whitening products to keep those pearly whites stain-free year-round. And before long, even strangers will begin to take notice of your dazzling smile from a mile away. Farther, even!

Spencer Pratt from The Hills: Flesh-Colored Beard Dye
Evil may have taken a human form in Spencer Pratt, but believe it or not, he also doubles as a magician for being able to miraculously camouflage his beard into his skin. From afar, this seemingly clean-shaven brat is just looking to mess with your head. Again. But with his Flesh-Colored Beard Miracle Color line, you too can achieve this optical illusion, and you won't have to shave your facial hair ever again. Caution: Watch out for food chunks.

Adam Lambert from American Idol: Glitter
Overdosing on glitter may be committing a crime, but not in Adam Lambert's beauty book! Pair the glitter with some pleather tights or some golden nippies, and you'll be the diva for the night. And with Glambert brand glitter, you can also sparkle to a tune, and if you're lucky enough (Adam, not so much), glitter your way to gold!

Wes from The Bachelorette: Fake Roses for Fake Girlfriends
Not everyone has one soul mate. Some people have two or three... at a time. Or so it seems for Wes, who allegedly has a girlfriend, but was still a contestant on The Bachelorette to win Jillian's love. Lucky for him and for all of you whose heart is torn between girl/boy #1 and girl/boy #2, fake roses are now on the market to charm your sleazy ass back into your loved one's heart.

Mary Murphy from So You Think You Can Dance: Hot Tamales
Feeling a little sleepy-eyed? Thinking your life is a tad too dull? All you need is some of Mary Murphy's hot tamales to jolt you wide awake. So, jump aboard the 'hot tamale train'! Side effects: A shrill scream, an obnoxious laugh and just overall loudness. Make sure your friends invest in some earplugs... or a hearing aid.

Jen from Amazing Race: Adult Diapers
There are certain points in life when you are permitted to use the pee-in-the-pants card without fear of burning humiliation, like when you're at gunpoint... or when you're this close to winning $1 million in The Amazing Race. So don't make Jen's mistake of using a porta-potty at the last minute and jeopardizing all that money. Pack some adult diapers on your next venture instead, and when nature is calling, just let it go.

Teresa from Real Housewives of New Jersey: Indestructible Table
When violence is the only answer, don't hold back your anger -- flip over a table, especially when your arch-enemy is invited to dinner. But instead of actually breaking a piece of furniture, invest in one that's indestructible, created by Teresa herself, so you can vent all you want without having to pick up the pieces.

Sebastian from NYC Prep: Volumizing Hair-Flip Product
We know you spend hours in front of the mirror, trying to pull off the "effortless" heartthrob beachy hairstyle with a mountain of mousse, hair spray and clay. Your problems are answered with Sebastian's hair product, which allow you to fit into the elite crowd and have that perfect flip of the hair... that almost takes a life of its own.
For More From Television Without Pity:
Copyright Television Without Pity