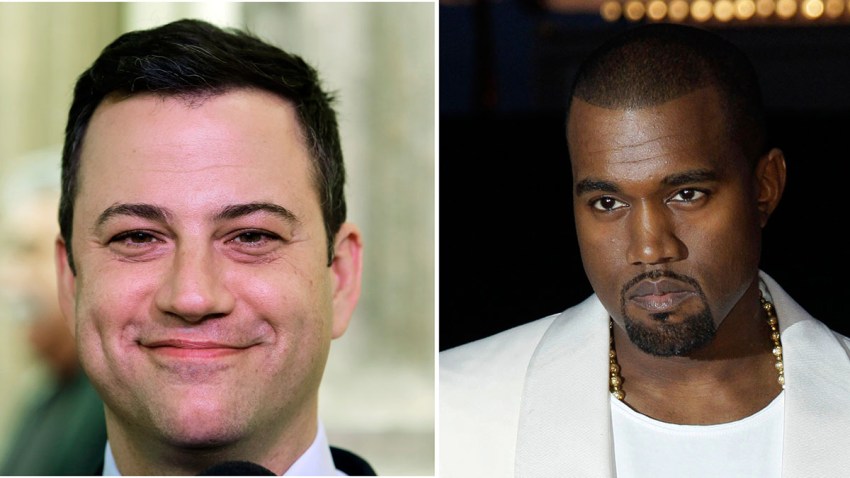 The "rap feud" between Kanye West and Jimmy Kimmel will hit a new crescendo as the enigmatic rap star is scheduled to appear on Kimmel's late-night show Wednesday, with TV psychiatrist Dr. Phil as the guest moderator.
The now infamous Twitter feud began in late-September when Kimmel aired a parody of a West radio interview with BBC journalist Zane Lowe. Children played the roles of West and Lowe in the bit.
Soon after, West began to air his disapproval of the skit in an irate phone call to Kimmel and a slew of comments Kimmel's way on Twitter, including observations that Kimmel's ex-girlfriend Sarah Silverman was funnier than him and that Kimmel had a "crazy face."
U.S. & World
Stories that affect your life across the U.S. and around the world.
Kimmel's response was typical of his wise-cracking television persona. He asked West to use Kimmel's proper Twitter handle when he posted anything about him. Kimmel also remarked on his show that he always wanted to be in "rap feud."
Singer Josh Groban then got involved in the spat and in another parody on Kimmel's show, sang some of West's tweets, including "Black is the new black" and "French fries are the devil."
West has been mum on the event on Twitter, while Kimmel continues to maintain that the exchange is not a prank, unless it's being played on him.