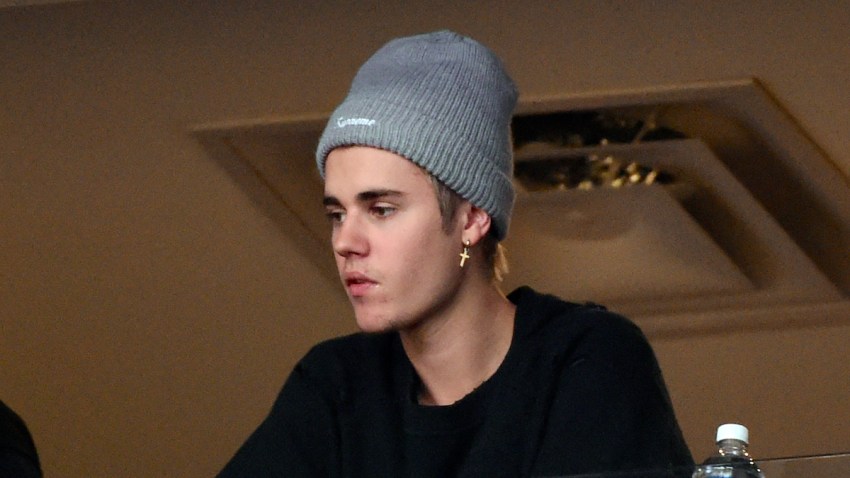 Is it too late now to say sorry?
Justin Bieber made a crystal clear announcement Tuesday via Instagram, when he wrote a lengthy statement to fans explaining why he will no longer take pictures with them.
"If you happen to see me out somewhere know that I'm not gonna take a picture I'm done taking pictures," he wrote. "It has gotten to the point that people won't even say hi to me or recognize me as a human, I feel like a zoo animal, and I wanna be able to keep my sanity."
U.S. & World
Stories that affect your life across the U.S. and around the world.
Bieber continued, "I realize people will be disappointed but I don't owe anybody a picture. and people who say 'but I bought ur album' know that you got my album and you got what you paid for AN ALBUM! It doesn't say in the fine print whenever you see me you also get a photo."
Rapper T.I. reposted Justin's message on Instagram with a caption that supports the distressed singer. "I know a lot of people gon say u tripping...But I FEEL The exact same thing lil bro. S--ts outta hand. Life should be lived...not recorded," he wrote, but reassured fans that he's still willing to pose for a snapshot. "***But I'll still take a pic from time to time...just respect when I don't."
Fans had mixed reactions to his decision. One user commented, "Just saw your concert in Boston, you signed up for this job. You created the fan base. We all support you. I don't think that it is right to deny your fans the pleasure of taking a picture with you, that to them was a chance of a lifetime. Yes I understand if they are overly aggressive and make you feel uncomfortable that you sent them a picture, but to deny those who support you no matter what you get your self into. We want you to succeed and be happy. You are a celebrity, this is your life. You have to accept that and treat your fans with kindness."
However, another commenter wrote, "Can u imagine having hundreds of ppl run up to u every minute when ur out in public its probably very overwhelming for him! He cant take a picture with everyone he see's obviously stop hating on someone when u have absolutely no idea what he's going through look at it in his point of view..."
It's no secret that the last few months have been emotional for Bieber.
On Saturday, the singer sat on the ground in front of the crowd during his concert at Philadelphia's Wells Fargo Arena and began to cry while belting the lyrics to his song "Purpose," which is said to be about his newfound relationship with God.
The 22-year-old's decision to turn away fan photos comes shortly after announcing his cancellation of all meet-and-greets.
In March, shortly after kicking off his world tour, Bieber made the announcement on Instagram, telling fans that while he enjoys meeting people, he ends up "feeling so drained and filled with so much of other people's spiritual energy that I end up so drained and unhappy."
He later wrote, "The pressure of meeting peoples' expectations of what I'm supposed to be is so much for me to handle and a lot on my shoulders. Never want to disappoint but I feel I would rather give you guys the show and my albums as promised. Can't tell you how sorry I am, and wish it wasn't so hard on me...And I want to stay in the healthy mindset I'm in to give you the best show you have ever seen."
Bieber is scheduled to perform 114 shows in total during his globetrotting tour, which is slated to conclude Nov. 29 in London.
Musicians Performing Live on Stage
Justin Bieber Just Got a Brand-New Tattoo on His Face and the Meaning May Surprise You
Copyright E! Online