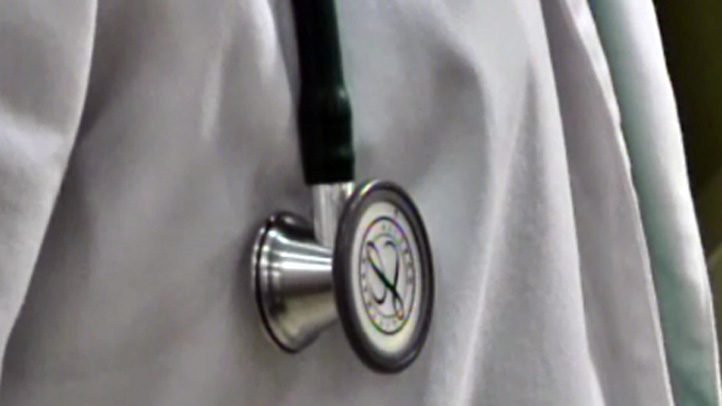 Some diet pills being recalled because of links to liver damage.
WATCH: Filipino-Americans Look For Ways to Help
The Food and Drug Administration says USPlabs of Dallas is recalling OxyElite Pro products thought to have impurities. The dietary supplements are used for weight loss and muscle-building.

After linking the products to dozens of hepatitis and liver failure cases in Hawaii, investigators linked the pills to cases in a number of other states, too.

The FDA says one of the patients died, another needed a liver transplant and others are now awaiting liver transplants.

The recall followed a letter from the FDA notifying USPlabs that if the company did not initiate a voluntary recall, the FDA could by law order an immediate halt to distribution of the dietary supplements.
U.S. & World
Stories that affect your life across the U.S. and around the world.
The action marks the second time the FDA has exercised its recall authority under the FDA Food Safety Modernization Act.
Here is a list of the products involved in the recall from the FDA website:
OxyElite Pro Super Thermo capsules
two count capsules UPC #094922417275
10 count capsules UPC #094922417251
10 count capsules UPC #094922417268
21 count capsules UPC #094922426604
90 count capsules UPC #094922395573
90 count capsules "Pink label" UPC #094922447906
180 count capsules UPC #094922447852
OxyElite Pro Ultra-Intense Thermo capsules
three count capsules UPC #094922447883
three count capsules UPC #094922447876
90 count capsules UPC #094922395627
180 count capsules UPC #094922447869
OxyElite Pro Super Thermo Powder
Fruit Punch 0.15 oz UPC #094922417237
Fruit Punch 0.15 oz UPC #094922447517
Fruit Punch 4.6 oz UPC #094922426369
Fruit Punch 5 oz. UPC #094922447487
Blue Raspberry 4.6 oz UPC #094922426376
Grape Bubblegum 4.6 oz UPC #094922447500
Green Apple 4.6 oz. UPC #094922426499
According to the FDA website, if consumers think they have suffered a serious harmful effect or illness from a dietary supplement, their health care provider can submit a report by calling the FDA's MedWatch hotline at 1-800-FDA-1088 or by reporting it online.
Copyright AP - Associated Press