"Covfefe." It was the word that rocked the Twitter world just after midnight on the East Coast.
President Donald Trump wrote the word in a late-night message from his personal account that mystified much of the rest of Twitter: "Despite the constant negative press covfefe."
It wasn't clear what he meant, though some suspected the word was supposed to read "coverage." But many others had fun with the tweet, as the hashtag #covfefe quickly began to trend.
In an audio-only White House briefing on Wednesday afternoon, Press Secretary Sean Spicer told reporters: "The president and a small group of people know what he meant."
Comedian and late-night host Jimmy Kimmel got in on the debate. "What makes me saddest is that I know I'll never write anything funnier than #covfefe," Kimmel tweeted.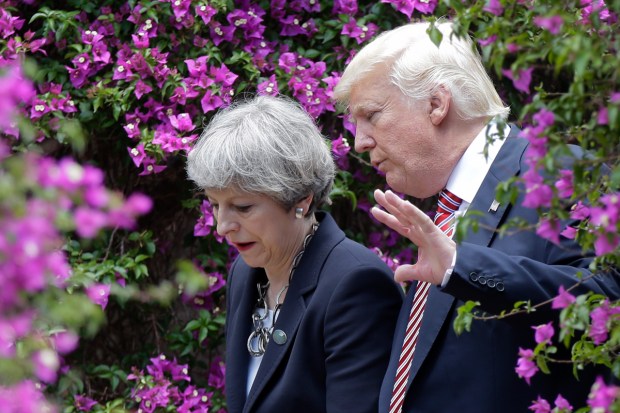 Trump's First International Trip as President: G-7

Many people turned the word into a meme and some users started their own "Covfefe" Twitter accounts.

Even Merriam-Webster sounded off, though its tweet didn't specifically mention "covfefe" or Trump.
Wakes up.
Checks Twitter.
.
.
.
Uh...
.
.
.
📈 Lookups fo...
.
.
.
Regrets checking Twitter.
Goes back to bed.

— Merriam-Webster (@MerriamWebster) May 31, 2017
The ambiguous tweet stayed online for more than five hours, gaining thousands more retweets than Trump's other recent messages before being removed shortly after 5:30 a.m.
Trump then sent another message to address what many people thought was a typo.
"Who can figure out the true meaning of "covfefe" ??? Enjoy!" the president wrote.
Who can figure out the true meaning of "covfefe" ??? Enjoy!

— Donald J. Trump (@realDonaldTrump) May 31, 2017
The White House has not responded to a request for comment. The tweet came the day White House communications director Michael Dubke announced he was resigning from his position.