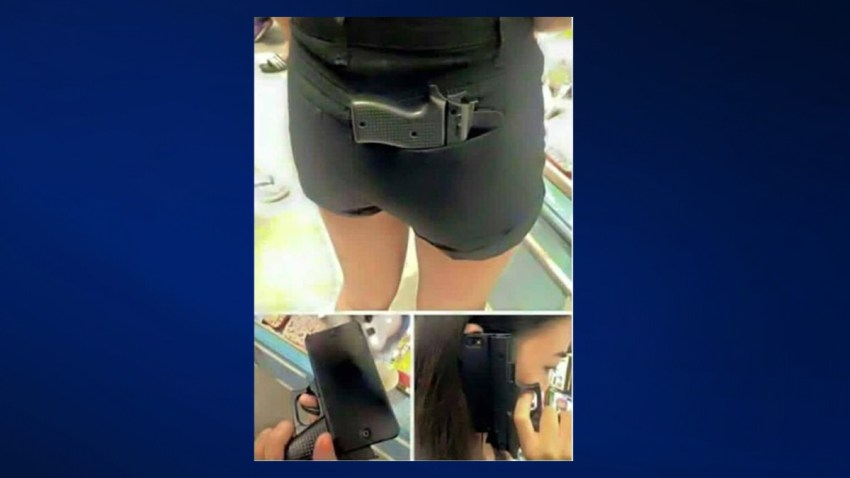 Leave it to a public relations agency to make a good PR move.
Swordfish Communications, a South Jersey PR agency, announced Thursday it will offer its services free of charge to any retailer currently selling the iPhone "Gun Grip Case" -- which looks like a real handgun — as long as they stop selling it.
"This was a misguided idea from the start, and it's not a matter of if someone will get killed, but when," said Swordfish founder Gary Frisch. "Retailers who are currently selling these need to stop, and we'll reward them by providing some free PR service, starting with announcing that they've discontinued sales of the product."
Local
Breaking news and the stories that matter to your neighborhood.
The offer applies to any retail store, including mom-and-pop shops, chain stores and online retailers.
New Jersey State Police denounced the controversial phone case saying, "it's not a good idea. It looks real, and it could put people's lives in danger."
The case features a realistic handle, trigger and trigger guard and it's made to fit into a waistband. When the "trigger" is pulled, the case produces the sound of gunfire.
"Somehow, some retailers thought this was just another gimmicky product," Frisch said. "This is a great opportunity to rethink that choice, generate positive publicity by doing so, and possibly save lives."