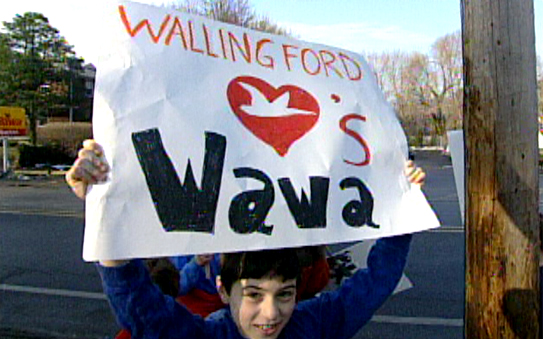 "Save our Wawa, Save our Wawa" was the chant heard in front of the Wallingford, Pa. store early Saturday morning.

Dozens of parents and their children held a protest against the closure of the shop that has served the Delaware County community for 28 years.

Many consider the location to be the heart of the downtown and say their quality of life will be affected.

"Its going to be hard for the community," said community activist Emily Mendell. "We rely on this and we just don't wanna see it replaced."

Wawa has been replacing older locations, like the one along Providence Road in Wallingford, with larger superstores commonly called "Super Wawas."

"Sometimes we need to make difficult decisions," Wawa PR manager Lori Bruce told NBC10's Jillian Mele Saturday.

She said the closures are necessary to continually provide a fresh customer experience.

A date has not yet been set for the store's closure.

Bruce said customers could visit the Wawa in Media, Pa., which is about a mile away.