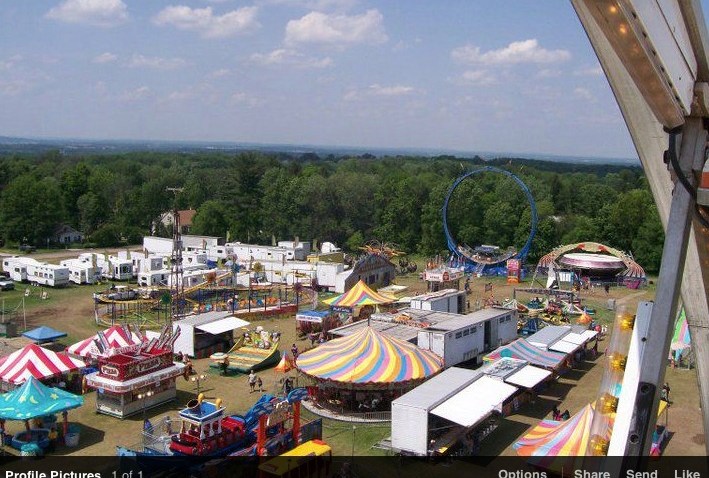 Are you ready for rides? Carnival games? How about homemade doughnuts? The annual Lower Providence Fireman's Fair for 2014 has been announced. Mark your calendars for May 29 to June 7.
The fun-filled week for area residents almost didn't happen with its current vendor. Thanks to the township's supervisors, any possible glitches were cleared up at the board's last meeting.
During the April session of the Lower Providence Township Board of Supervisors, the board agreed to extend the fair's hours, despite local ordinances.
Local
Breaking news and the stories that matter to your neighborhood.
"Jason Sorgini and I attended the last meeting with the fire hall," said Supervisor Chairwoman Colleen Eckman. "They brought this forth to us, that the current fair vendor objected to attending the fair if it would be cut short. They had a big issue with that."
Current rules within the township, which of course encompass the entire grounds of the fair, located behind the fire hall at 3199 Ridge Pike, state that all fairs must conclude by 10 p.m. The Lower Providence Fire Department asked that the township allow for an extension to that time limit to help both the carnival company and its own fundraising efforts.
Supervisor Patrick Duffy asked if the additional fair hours would create a problem for the Lower Providence Police Department (LPPD).
"Would the extra hour burden the police department or cause overtime?" he asked.
LPPD Chief Francis Carroll said that "staffing is built into the schedule" and the additional time would not financially impact the department.
Supervisor Sorgini noted that the hour may not seem significant to all, but would go a long way to help the fire department.
"The hour may not seem like a big deal," he said. "But, that extra revenue brought in during the last hour is important. It is important to them in the grand scheme of things."
The board moved to allow for a waiver to the usual ordinance, and agreed to allow the Fireman's Fair to run until 11 p.m. on Friday night of the fair week. All are welcome to attend the event, which open to the public, will run from May 29 to June 7.
"It is well worth the time," said Township Manager Richard Gestrich. "It is a wonderful local affair, and the homemade doughnuts are wonderful."
---
This story was published through a news partnership between The Alternative Press of Lower Providence and NBC10.com