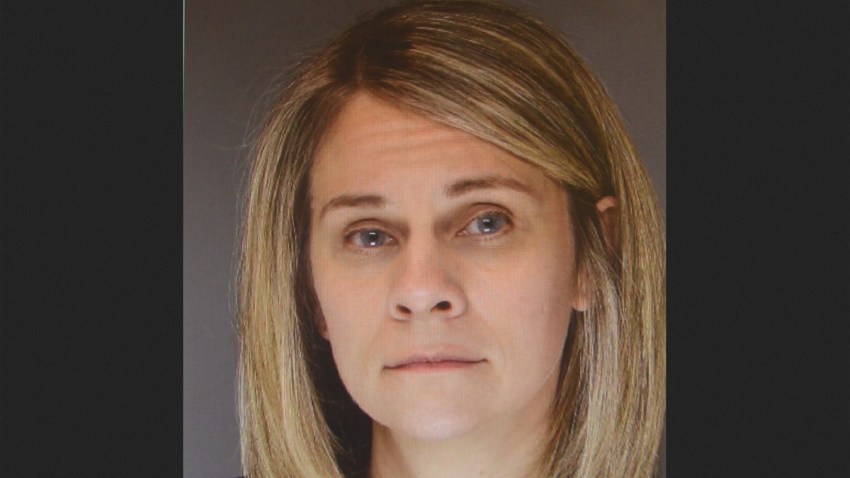 A Chester County teacher is accused of having sex with one of her students during a relationship that lasted nearly a year.
Update: Accused Teacher Released from Jail
"The thought that I could love so deeply and so wrongly pervaded before you and I even officially began," Sarah O'Neill allegedly wrote the teen. "It was quite a long winter break before my lips even attempted yours and I wondered if you were as affected as I."
Local
Breaking news and the stories that matter to your neighborhood.
O'Neill, 35, of Coatesville, Pennsylvania, was a teacher at Church Farm School, an all-boys private school in Exton, Pennsylvania. The teen, who is now 17, told police he began a relationship with O'Neill in January, 2014, when he was 16 and she was his teacher. The two expressed their love for one another and began a relationship that lasted 10 months, according to investigators.
The teen claimed he and O'Neill shared their first kiss at a Motel 6 in King of Prussia in February, 2014 then kissed again at the motel in March to celebrate O'Neill's birthday.
The teen also told police he and O'Neill engaged in oral sex several times in her car, the Motel 6 as well as in Narberth Park in Narberth, Pennsylvania over the summer.
A custodian also told police she found O'Neill and the teen in a locked classroom with the lights turned off on three occasions. On one occasion the custodian claimed O'Neill told her she was helping the teen with extra credit. On another occasion, the custodian said O'Neill's stocking appeared to be disheveled and torn.
Police also discovered hundreds of phone calls and emails between O'Neill and the teen, according to an affidavit. In one email, police say the teen asked O'Neill what she was wearing. O'Neill allegedly replied by saying, "I should be wearing sexy clothing for you when you ask that. Like some tight underwear or nothing. But I am too formal for such outlandishness."
School staff said they found a love note O'Neill wrote to the teen on a school printer in May and she was asked to resign. Even after her resignation however, O'Neill still visited the teen, according to police.
O'Neill allegedly picked up the teen and drove him to the Extended Stay America in Exton, Pennsylvania, in November to have oral sex even though he didn't have permission to leave school grounds. He returned to the school after receiving several phone calls from school staff members who were trying to find him, police said.
After the investigation, O'Neill was arrested and charged with four counts of corruption of minors. She is currently out on bond and scheduled for a preliminary hearing on Feb. 2.
In a statement released Tuesday, officials at Church Farm School said O'Neill was employed at the school from Sept. 2007 to June 2014. They also said they are cooperating fully with the investigation.