New Castle County police charged a Wilmington man with the murder of an officer killed while on duty.
Thirty-two year-old David Salasky was charged with first degree murder in the stabbing death of Sergeant Joseph Szczerba.
Sgt. Szczerba, an 18-year veteran, was stabbed when he caught up to Salasky after chasing him on foot Friday. He was rushed to Christiana Hospital where he was pronounced dead.
Two other officers were injured in the incident.
Fellow Officers Tried to Save Sgt. Szczerba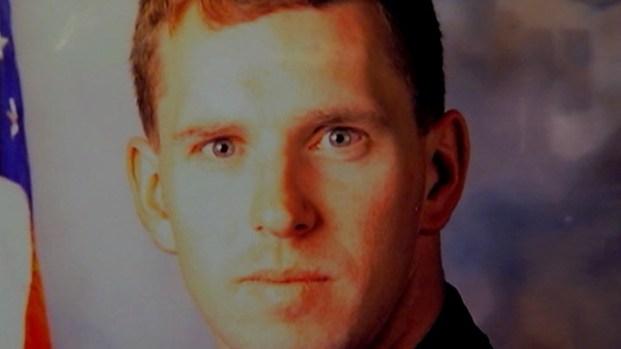 Salasky is being held without bail.
---
Fan, follow and download: Get the latest from NBCPhiladelphia.com anytime, anywhere. Follow us on Twitter, Facebook, our mobile site and NBC Philadelphia. Sign up for our breaking news newsletter. And, get breaking news delivered right to your mobile phone -- just text PHIBREAKING to 639710 to sign up. (Message and data rates may apply.)