Strong storms moved through our region Thursday night.
The heavy rain and powerful wind caused damage throughout the area. A tornado was reported in upstate New York. In Potter County, Pennsylvania, a 66-year-old woman was killed after a tree fell on top of her, according to officials.
Here at home, strong winds brought down trees and power lines, damaging homes as well as cars in several areas.
An uprooted tree fell onto a minivan on Welsh Road in Northeast Philadelphia.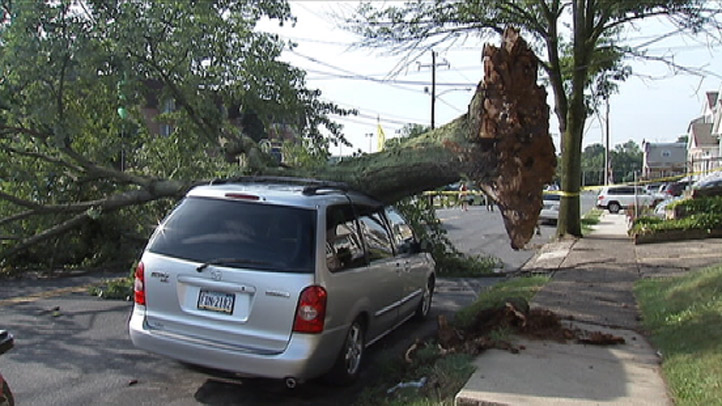 In Whitehall Township, a tree crushed the roof of a home on the 400 block of Oakwood Circle. Fortunately no one was hurt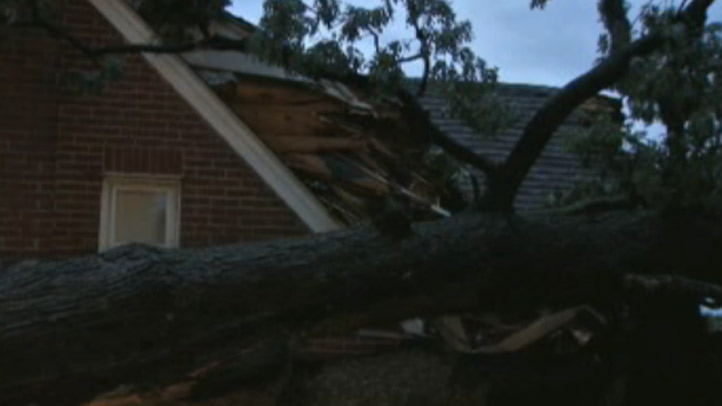 PS&G tells NBC10 more than 20,000 customers were without power at the height of the storm. That number is currently down to only 60 customers however.
PECO tells NBC10 25,000 customers were without power at the height of the storm and that the hardest hit area was Montgomery County. They also say power has been restored for the majority of their customers.
PPL tells NBC10 13,700 customers are without power.
Delmarva reports 21 people are without power in Kent and 934 in New Castle. Finally, Atlantic City Electric reports 313 people are without power in Atlantic County.
The storms were sparked by excessive heat and humidity. And we're not out of the woods yet.
An excessive heat warning was in effect until 6 p.m. It was a hot and humid day with a high of 96 though at times it felt like 100.
PCA Heatline: 215-765-9040
A few storms also hit the area beginning 3 p.m. though there was nothing as severe as the storms that took place Thursday night.
---