John Leck Jr., of Levittown, appeared in court on Wednesday morning for a preliminary hearing. He was held for trial on all charges and a formal arraignment was scheduled for October 17.
The 47 year old is accused of drinking and driving the wrong-way down I-95 near Cottman Avenue and crashing into Philadelphia Highway Patrol Officer Brian Lorenzo, who was riding his motorcycle home from work.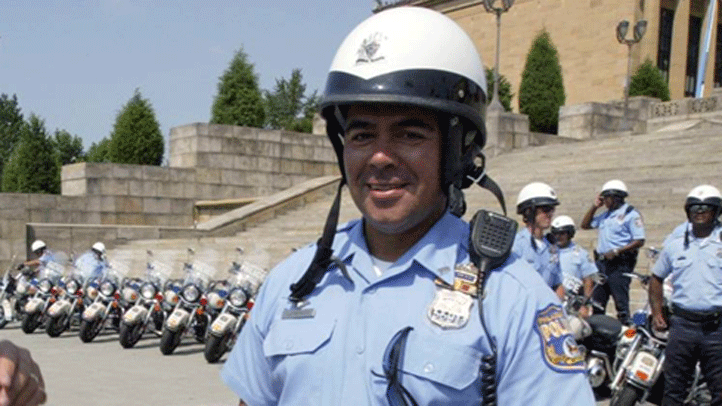 Officer Lorenzo's widow, Linda, was in court for the hearing, along with family members and more than two dozen Philadelphia police officers. Two witnesses were called to testify Wednesday morning.
Leck is charged with Third Degree Murder, Homicide by Vehicle While Driving Under the Influence, Aggravated Assault and Involuntary Manslaughter.
Investigators say Leck had been drinking at a T.G.I. Friday's in Bensalem, Bucks County, on the night of the July 8 crash.
Linda Lorenzo has filed a lawsuit against the restaurant chain, saying they served Leck at least six alcoholic beverages that night. According to the lawsuit, his blood-alcohol level was .218, which is more than twice the legal limit.
Officer Lorenzo was a 23-year veteran of the force and is survived by his wife and three children, aged 24, 22, and 4. His younger brother is a Philadelphia Police Officer in the 25th District.