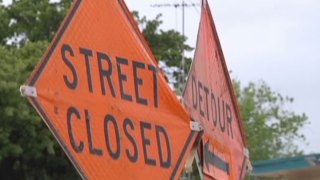 Several major streets in Center City will be closed Saturday forcing all parked vehicles to be moved and detouring drivers, pedestrians and bicyclists throughout the day.
From 7 a.m. Saturday to 3p.m. Sunday, Walnut Street and Sansom Street will both be closed between 17th and 19th streets and 18th Street will be closed between Locust and Sansom streets, according to the Philadelphia Streets Department.
Officials are closing the roadways so heavy construction equipment can be moved throughout the city.
The work will require intermittent sidewalk closures. Police will be in the area to direct drivers, who are urged to use alternative routes.
"Temporary No Parking" signs will be posted throughout the duration of the work.