Two Good Samaritans jumped in and stopped an armed man from abducting a woman in Center City, police said. The same man tried to abduct another woman in Center City and stalked a third woman from Philadelphia to Glenn Mills over the weekend, according to investigators.
On Monday, around 5:30 p.m., a 26-year-old woman was walking her dog on 24th and Locust streets when a man, later identified by police as Jacob Montague, 34, ran up from behind her while armed with a knife and dragged her into a white SUV.
The woman fought Montague and screamed for help, police said. Two witnesses rushed in, pulled the woman out of the vehicle and held Montague to the ground until police arrived, according to investigators.
The woman was taken to the hospital and treated for a laceration to her left ring finger that required six stitches.
Montague was arrested and charged with attempted kidnapping, stalking, aggravated assault, unlawful restraint, false imprisonment and other related offenses.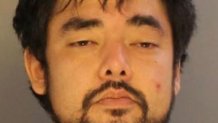 Police said Montague also tried to abduct a 28-year-old woman on the 2000 block of Rittenhouse Square on Sunday around 11:20 p.m. The woman told police a man, who they later identified as Montague, approached her with a knife and ordered her to come with him. The woman fled to her apartment and was met by responding police officers.
Local
Breaking news and the stories that matter to your neighborhood.
Earlier on Sunday, around 3 p.m., Montague allegedly followed a woman as she was driving from Philadelphia to Glenn Mills. The woman said Montague tried multiple times to get her to pull over and followed her for an hour before Pennsylvania State Police stopped him. State Police released Montague at the time however, pending further investigation, according to officials.
Montague is currently homeless, according to police.