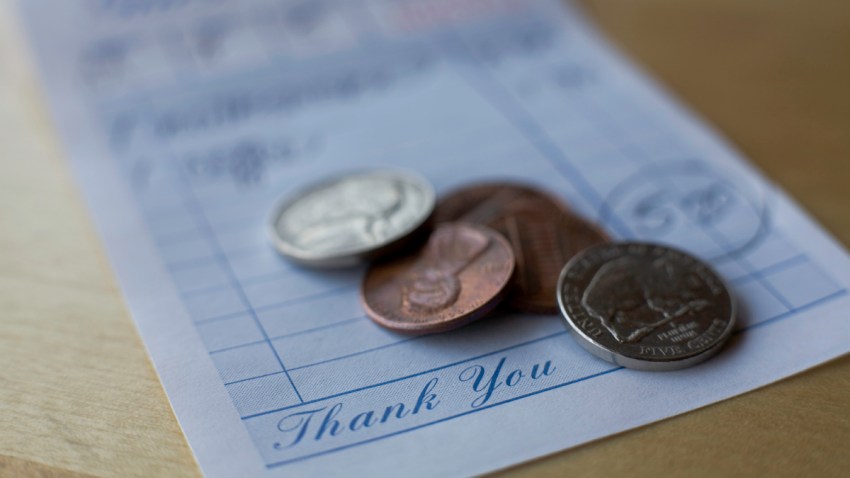 Great news for restaurant goers: Pod, the popular STARR restaurant in Philadelphia, will feature a brand new technology to make paying the bill much simpler.
Thanks to XIPWIRE, which is also stationed in Philadelphia, Pod will be the first restaurant ever to introduce the concept of paying your bill via text message.
This technology made its first public appearance last May at the Rittenhouse Row Spring Festival.
"We are always looking to explore new opportunities in terms of technology. XIPWIRE approached us and it felt like it was a great fit. Some of our restaurants have a younger, tech-savvy customer base and felt that it would be a service they might want to use," STARR Restaurant's director of special projects, Ashley Primis, said.
This new means of paying raises many questions among diners, the most obvious to be, "How does this technology work?"
According to Sibyl Lindsay, co-founder of XIPWIRE, when the bill comes, everyone that has an XIPWIRE account at the table should designate one person to send the text message that will pay the bill. The bill can be split in however many ways needed. The other people at the table will transfer their portion of the bill to the "designated payer" who will take the money transferred and use it to pay the bill.
After every transaction you will receive a text message to confirm that the money was transferred. The "designated payer" will receive a text confirming the transaction and it will also offer the opportunity to tip the waiter.
"Tipping works the same way a credit card tip works, in that it gets logged into our system and the tip gets applied to paychecks," Primis said.
To create a XIPWIRE account, you can download the iPhone application. You can also create an account on XIPWIRE's website. According to Lindsay, XIPWIRE is currently in the works of creating an Android application as well.