NYPD detectives have arrested a South Jersey man who they say confessed to strangling six-year-old Etan Patz in 1979.
Pedro Hernandez, 51, of Maple Shade, NJ, was taken up to New York and arrested on a murder charge, according to NY Police Commissioner Raymond Kelly.
On Wednesday, NYPD detectives also questioned Hernandez's ex-wife, current wife, daughter and former brother-in-law at the Camden County Prosecutor's office. Sources tell NBC10's Harry Hairston that Hernandez confessed years ago to his ex-wife and one other person that he had killed a little boy and disposed of his body.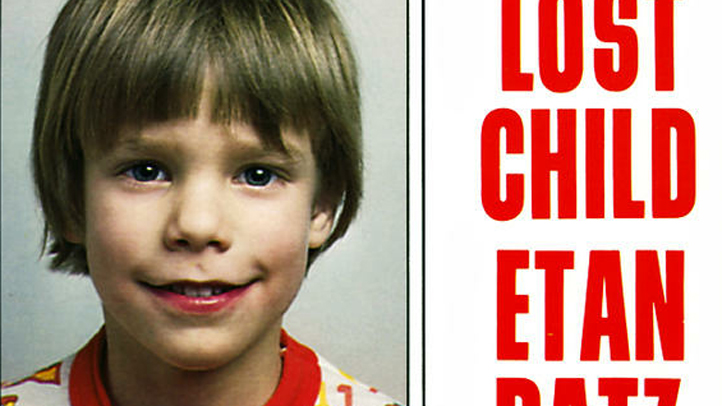 Patz disappeared in Manhattan 33 years ago on the Friday before Memorial Day. The little boy's parents had allowed him to walk alone, for the first time, from his home to the school bus stop in SoHo.
Hernandez was working at a neighborhood bodega at the time of Patz's disappearance. Law enforcement sources tell NBC10's Harry Hairston that Hernandez told NYPD investigators that he lured Patz into the store with a soda, strangled him and then put his body in a trash dumpster.
According to the New York Times:
Relatives of Mr. Hernandez have been in touch with investigators in New York and provided "information they knew about him," a law enforcement official said. The official declined to elaborate, but added that "family members pointed investigators in his direction."

Mr. Hernandez was apparently very emotional during the confession, the official said, adding that it was videotaped, which is standard practice in New Jersey.
Sources confirm that Hernandez told investigators he has cancer. His former brother-in-law told Hairston that Hernandez had "been ill for quite some time."
Hernandez moved to South Jersey shortly after the little boy's disappearance, according to the NYTimes report.
NBC10's Deanna Durante was at the Hernandez apartment in Maple Shade this afternoon when his wife and daughter left with a handful of belongings, squeezing through a throng of reporters and photographers. Neighbors told Durante that Hernandez and his family were quiet and he kept his grass cut.
Patz's disappearance touched off a massive search that has ebbed and flowed over the years. His case helped launch the movement for missing children that put kids' faces on milk cartons.
---
Fan, follow and download: Get the latest from NBC10.com anytime, anywhere. Follow us on Twitter, Facebook, our mobile site and NBC Philadelphia. Sign up for our breaking news newsletter. And, get breaking news delivered right to your mobile phone -- just text PHIBREAKING to 639710 to sign up. (Message and data rates may apply.)