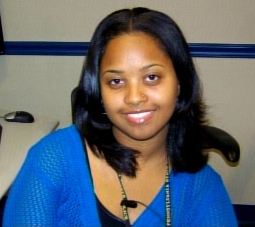 There was a vicious murder in Delaware County. A man broke into a home, chased his former girlfriend up the stairs and stabbed her to death, police said. It all happened while the victim's little sister hid in a closet, listening to the struggle.
"She was an excellent dispatcher, excellent employee. She will be sorely missed," Pennsylvania State Police Trooper Danea Alston said.
It's a horror no one can imagine and two Upper Darby sisters lived it first hand. One didn't survive.
Tuesday night at around six, 20-year-old Amber Jackson returned home to find her estranged boyfriend, 22-year-old Frederick Cleaveland, waiting for her.
He smashed his way into the home of Amber's parents, investigators said. They were not home, but her young, 13-year-old sister was.
Jackson yelled for her sister to get help and hide, police said.
"The 13-year-old sister heard noises, doors slam, and words, 'Please don't hurt my sister'," Upper Darby Police Sergeant Michael Chitwood said.
Those pleas may have spared the young girl's life, but not Jackson's, who was stabbed viscously by Cleaveland, because he didn't want the relationship between the two to end, police said.
Then, Cleaveland was discovered by police, also stabbed. He's in critical condition and charged with Jackson's murder.
The two were high school sweethearts and on Sunday, Jackson moved out of the apartment the two shared, police shared.

Jackson was a college student and state police dispatcher. Her death has stunned the troopers she worked with and family she has left behind.