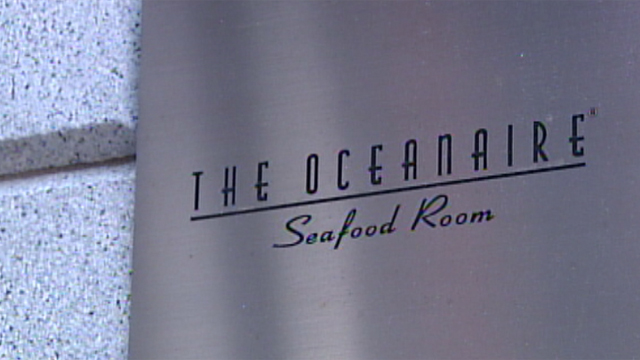 Posh Center City seafood restaurant The Oceanaire has closed after its parent company filed for Chapter 11 Monday.

A sign was posted to the front door of the Washington Square eatery stating: "Due to economic hardship, we have closed our location. Sorry for any inconvenience."

Its website and Facebook page was quickly dismantled, leaving no trace of the spot online.

The only real inconvenience is most likely to the shop's 50 or so employees who abruptly were kicked to the street.

The Oceanaire opened up in 2006 at 7th and Walnut and was likened to a "cruise ship" in its décor by bloggers.

The square seems to be a bad spot for trendy restaurants. Stephen Starr's Washington Square, which sat just around the corner, closed in 2007 for renovations and never reopened.