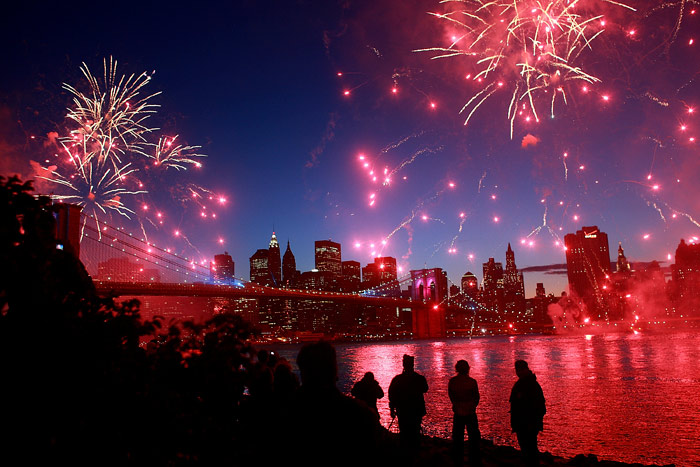 Wild weather stands between us and the New Year.

Winds up to 75 miles an hour knocked out trees, power to thousands, and at least one New Year's Eve celebration, so far.
Cape May winds have been clocked at over 50 miles an hour.
The winds have even sent buildings and trees toppling over in our area. A blast of wind pushed a tree down, blocking lanes on the Schuylkill Expressway.
All westbound lanes were closed near Conshohocken for a while. They're now open.
A tree in the Mount Airy section of Philadelphia was also knocked down. Power lines came tumbling down on Wadsworth Avenue.
Wicked wind caused part of a building to tumble down in North Philadelphia.
Bricks piled in a heap at the side of an empty building at 17th and Montgomery.
Strong winds caused a rear wall to collapse, investigators said.

An occupied building next to the damaged one is now unlivable.
Fortunately, no one was hurt.
Thousands are left without power, as well. About 20,000 customers, mostly in Chester County and Delaware County have no power because of the wind, PECO reported.
Nearly 9,000 customers in South Jersey are without power, according to AC Electric, and almost 14,000 folks are in the dark in New Castle County, Del.
The wind is also throwing a curve ball when it comes to our New Year's celebrations.
Down at the shore, the city of Margate has canceled its party on the parkway Wednesday night due to high winds and cold weather.
But, the show will go on at Penn's Landing! Not even a high wind warning across the area can stop the big New Year's Eve fireworks show from going off in grand fashion Wednesday night.
The wind gusts should be tolerable enough come midnight to ring in 2009 with a bang.
Two barges stationed in the Delaware River, filled with over 1,000 fireworks, will compensate for the wind by coming closer to the Philadelphia side of the river, which may even give the 20,000 to 40,000 spectators an even better show.