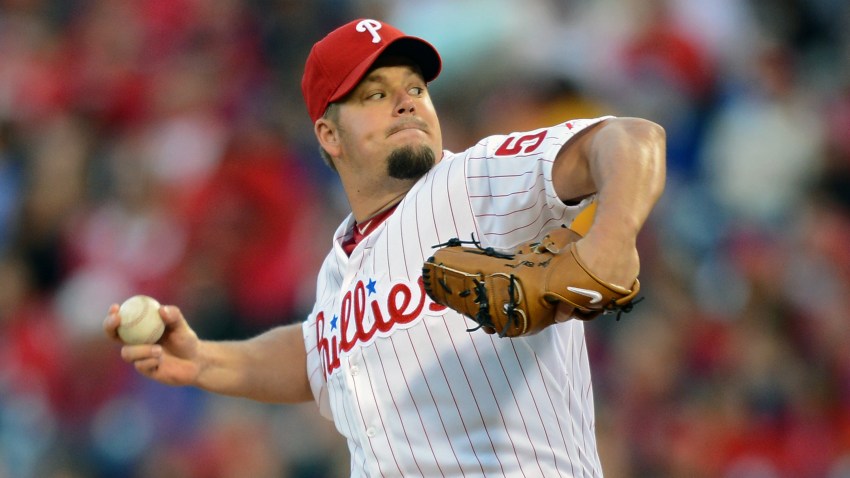 Hey Joe, welcome back to the land of the living.

In his first start in nearly a year, Joe Blanton was all aces against the young Miami Marlins, when he led the Phillies to a 3-1 win, thanks to his seven inning performance, where he allowed just one run on three hits, while striking out three.

It was a big start for the right-hander, who not only took the hill with the chance to win the series for the Phillies, but also with the chance to prove to the team – and to himself – that he was healthy enough to shoulder the load for another long season.

After falling victim to an elbow injury last season, Blanton was a question mark heading into 2012, and was little more than an afterthought during Spring Training, when the Phillies were rumored to be looking to move the veteran starter.

But after an impressive performance in March, the slimmed-down Blanton was tabbed with the final spot in the rotation, where he provides some much needed depth. And against the Miami Marlins, he looked every bit the pitcher that the Phillies acquired during the middle of the 2008 season. He didn't overpower anyone, he didn't look flashy, but he worked fast, and worked well against a dynamic offensive unit.

He got some help from he defense, namely Freddy Galvis, who continues to impress in the field at second base, but the heavy lifting was done by Blanton, who had a feel for all of his pitches, and was rarely in trouble with the Fish.

With a pitching staff that is rife with perennial Cy Young candidates, Blanton has an opportunity to not only make a splash as he heads into free agency, but also to firmly cement the back end of the starting rotation.
It might be too early to proclaim Blanton to be "back," because it's just one start, and he still has to prove to be healthy, but it's a fine way to introduce himself to the 2012 season. He'll never be considered an Ace, but if he can keep pitching like he did on Thursday, it really doesn't matter.