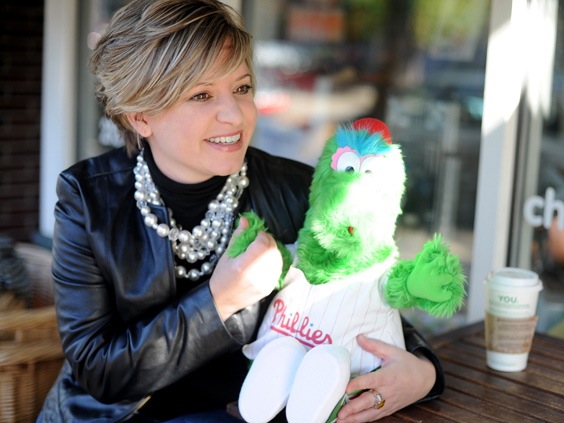 Philly's first emagazine, AroundMainLine.com may be at that tingly, exciting place entrepreneurs dream of -- the tipping point. For Sarah Lockard, that would mean even less sleep!
The publisher and CEO of AroundMainLine.com has been crazy busy since launching her online venture last year. Now she's been Etsy-ized, which is a lot like an actor taking home a coveted Academy Award.
Etsy, the online mecca where upscale artisans sell their wares, spotlighted Sarah on their main page this week -- a huge kudos for her emagazine.
Etsy, one of Time Magazine's Top 50 Web sites for 2009, gives small businesses huge exposure, simply because the sheer number of people it reaches everyday. Time describes it as "a crafts-only marketplace oozing with personality...the long-haired, Birkenstocked love child of Amazon and Ebay."
One of Sarah's regular features, Etsy Phavorites, profiles local women who create, find and sell their wares online.
"As a big city with a small town feel, we are fiercely loyal and supportive of each other," Sarah says in the article.
"The streets of Philadelphia are alive with great stories that have yet to be told! It just made sense for me to seek out these fantastic local entrepreneurs and businesswomen who are talented artisans and handcrafters as well."