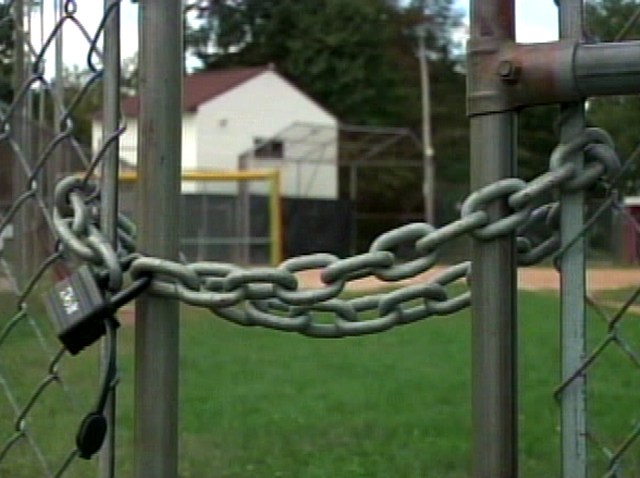 Maria Rosin was upset when she picked up her son from a recent summer baseball practice for the Greater Newark Baseball League. That's because she recognized the teenage boy who was carrying her 12-year old son around.
"He was a convicted sex offender who was on the Web site, the Delaware Web site," Rosin said. "The only reason I know this was through the league two years ago. He was banned from the league. He was not allowed to be around kids anymore!"
The teen appears on Delaware's sex offender Web site for rape – fourth-degree sexual intercourse with a young child. NBC Philadelphia is not identifying the offender because he was a minor at the time of the incident.
Former league president Dave Johnson said he was stunned to learn the teen was back around kids after the league banned him almost two years ago.
"At that point we decided after what we found on the register we had to not allow him to have any action or contact with the league," Johnson said.
NBC Philadelphia contacted the teen -- who just turned 18 -- and whose relative is an official with the league. "I was asked to do this by the coaches," the teen said. He says coaches informally asked him to help.
"Baseball's my life," he said. "I'm there to help kids…help them out with what they need to learn and everything."
The teen believes he deserves a second chance after going through extensive counseling and therapy.
"What I did…I did. There's nothing I can do to have it back, but I've gone through all my time. I've done what I needed to do and it's over with," he said.
Rosin said that does little for her comfort level. "I feel that every parent that has a child in the Greater Newark Baseball League needs to be aware of who is helping our children,"
NBC Philadelphia spoke with the current league president Frank Leo who says the league performs background checks on all coaching staff and that they were not aware the teen was informally asked to help with practice. He said the teen should never have been asked to help out with practice and has once again been banned from any contact with league players.