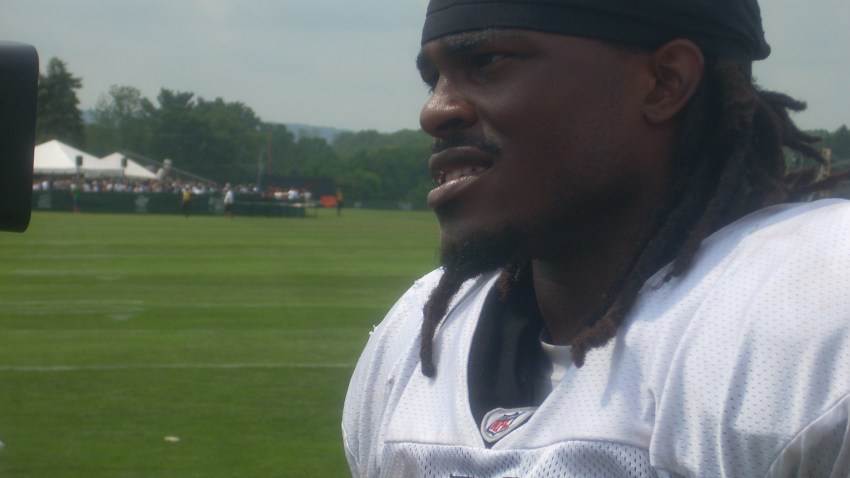 Eagles LB Ernie Sims was vocal this week that he didn't plan on changing his hard-hitting style -- new NFL helmet-to-helmet hit rules wouldn't change his game.
"I'd be lying if I said I didn't, because I have tried to lead with my helmet, and I've been penalized for it and everything," Sims told CSNPhilly.com. "Why did I lead with my helmet? Because I wanted to spear somebody. That's why. That's why I did it. It might not be healthy for me personally, but that's just what I chose to do at that point in time."
The former Lion then vowed to not change how he plays.
"I can't play like that," Sims said. "The moment I play like that, an offensive player is going to come take my head off. I'm going to go out there and play relentless and play like I always have. I believe every other football player will do the same."
Early in Sunday's game at Tennessee Sims lived up to his declaration. When he went high to hit Titans star running back Chris Johnson. Not only did Sims appear to hit Johnson on his head but he also knocked teammate Asante Samuels' helmet off with the big hit.
Just another day for Ernie it would seem.
"As a defensive player, the name of the game is to tackle, get him on the ground, any way you can, and you don't think about trying to have your head in the right place," he told CSNPhilly. "We practice on it, but when the bullets are live -- yeah, you want to stay sound to your fundamentals and techniques, but at the end of the day, you're going to do whatever you can do get that person on the ground."
Sims wasn't flagged for the bit on Johnson and all players involved would remain in the game. But with the new NFL rules in place a fine or even possibly a suspension could be made for Sims' hardnosed play.