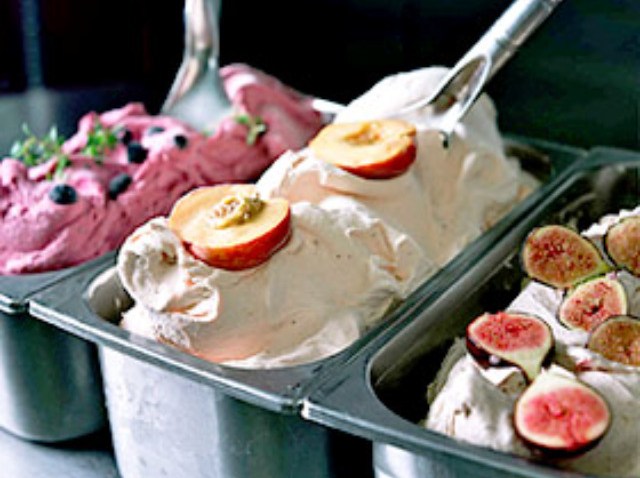 Continuing on their quest for world domination of the deliciousness market, Capogiro Gelato Artisans, the Philadelphia-based producer of killer gelato and sorbetto made with locally sourced ingredients, is expanding its retail reach beyond its two locations in Center City.

First up, a "scoop shop" on bustling East Passyunk Avenue in South Philadelphia, which opened this past weekend. The dainty storefront, formerly doily-centric coffeehouse Roselena's, features cool blue walls, grey marble countertops and a takeout window where customers can order gelato, sorbetto or espresso drinks directly from the street.

This Friday May 22, Capogiro goes to college, when its new uber-gelateria opens in University City in the Radian. Unlike the other three locations, this Capogiro is a little bit more grown up. In addition to the frozen treats they've earned so much praise for, they're also serving a full menu of Italian fare plus alcoholic beverages, including "gelato cocktails."

Gelato and cocktails?! Our two great loves, united at last.