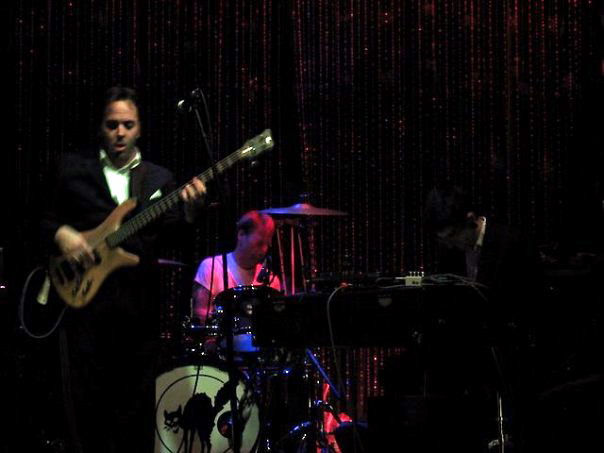 In the mood for a little jazz, a little funk, and a little bit of rock 'n roll? There's only one band in Philly that will service you well.
Do You Need The Service?, the instrumental band that weaves jazz, funk and rock into tightly arranged songs and mesmerizing performances, is hitting the stage at Kung Fu Necktie in Northern Liberties 7 p.m. this Saturday, and you're going.
It is instrumental, but this is no jam band. The band that opened for David Bowie guitarist Reeves Gabrels plays songs that feature fun, playful hooks that you'll be humming for days.
The band is made up of bass--Justin Hallman (Pros From Dover, Bitch Slicer); baritone sax-- Mike Tramontana (Black Landlord, Afterdinner Mints); keyboard-- Tim Day; and drums—Mark Sconyers.
Do You Need The Service? is like listening to good banter among old friends.
Go. Get serviced.