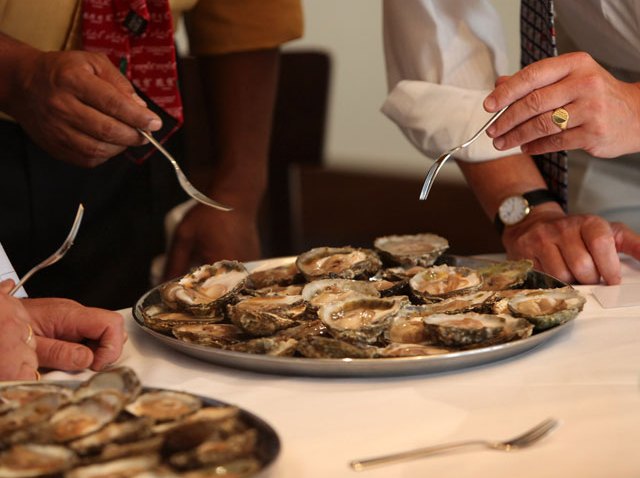 Buck-A-Shuck: If you're an oyster fan, a must-stop happy hour hangout is the Oyster House. From 5 p.m. until 7 p.m., try delicious $1 oysters and $3 oyster shooters. And to bring more happiness to happy hour, oysters are an aphrodisiac, so maybe you'll get lucky! Be sure to grab a a beer for just $3. Oyster House, 1516 Sansom Street, Philadelphia, Pa. 19102, +21, 5 p.m.
Karaoke Night: Jump on the mic tonight at The American Pub as they host karaoke night beginning at 5 p.m. Sing your heart out to your favorite tunes and enjoy happy hour specials from 5 p.m. until 7 p.m. Power your vocals with $3 select drafts, $4 select import bottles, $5 select call cocktails and $6 select premium and specialty cocktails. Trust us, with a couple of drinks in you, you'll have no problem busting out those ballads. The American Pub at Centre Square, 1500 Market Street, Philadelphia, Pa. 19102, 5 p.m.
Movie Monday: See the hilarious movie, The Big Lebowski, for just three bucks tonight at the Troc. The 90s comedy starring Jeff Bridges, John Goodman and Steve Buscemi follows three bowling buddies in a case of mistaken identity. See what happens when the crew seeks out revenge in this complicated but funny story. Get to the Troc early and receive a free beer and bag of popcorn. Trocadero Theatre, 1003 Arch Street, Philadelphia, Pa. 19107, +21, $3, 8 p.m.