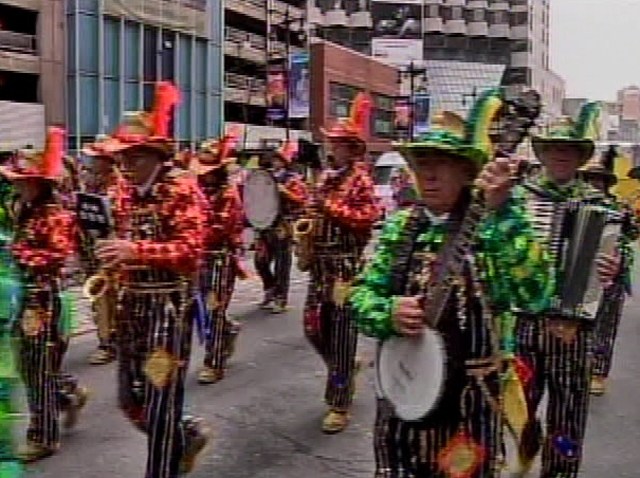 New Year's Bash: Wake up from your hang over and continue the party at McGillin's this Saturday. The tavern is open early for the Mummers parade so pop in to warm up by the fire. Sip on their special Irish coffee, Drury Sleigh Rides, hot-spiced cider and more. McGillin's Olde Ale House, 1310 Drury Street, Philadelphia, Pa. 19107, 10 a.m.
Mummer Money Madness: If you're feeling lucky in the New Year, head to Sugar House Casino Saturday for the chance to win $500. Each hour, a Mummer will walk around the casino and select three people to try their hand at a $500 free slot play. If you're not selected, dress in your best Mummer outfit for the chance to win $100, $150 or $250 in the talent show. Sugar House Casino, 1001 North Delaware Avenue, Philadelphia, Pa. 19125, +21, 4 p.m.
Drive-By Truckers: A little bit country, a little bit rock n' roll--the Drive-By Truckers perform Saturday at the TLA. Their sound is a bit rough around the edges--a little like Springsteen meets the dirty south. For less than $35, we guarantee you'll be singing along to their songs in no time. Theatre of the Living Arts, 334 South Street, Philadelphia, Pa. 19147, $32.25, 9 p.m.
Salute to Vienna: Bring a date to Sunday's Salute to Vienna at the Kimmel Center. The holiday tradition celebrates European singers and dancers in a variety of Strauss waltzes, polkas and operetta excerpts. Verizon Hall, Kimmel Center, 300 South Broad Street, Philadelphia, Pa. 19102, $41, 2:30 p.m.
Recovery Jam: This Sunday marks the annual HYPE! Recovery Day Jam. Hosted by local artist Boy Wonder, this year's jam rounds up the best of the best. Hear the sounds of Wyldlyfe, new comers Flux Capacitor, pop singer Samantha Gongol, Atlanta duo Granville Automatic, Boston's Box Five, Rebecca Way and Mike Mitchell of City Line. Tickets begin at just $13. World Café Live, 3025 Walnut Street, Philadelphia, Pa. 19104, $13, 6 p.m.

Got a Tip? E-mail Us.
Still need more to do? See our events calendar.