Wednesday, Apr 30, 2014 | Updated 8:49 AM EDT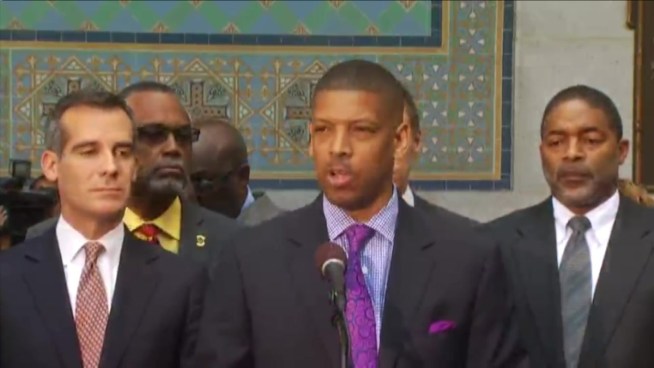 Sacramento Mayor and National Basketball Players Association Search Committee Chairman Kevin Johnson announced his support of NBA Commissioner Adam Silver's decision to ban Clippers owner Donald Sterling from any and all association with the team and the league amid an investigation into recorded audio of racist comments. "Adam Silver is not only the owner's commissioner, he's the player's commissioner," Johnson said at a press conference on Tuesday, April 29, 2014. "There will be zero tolerance for institutional racism no matter how rich or powerful."
The NBA on Tuesday handed down a decision banning Clippers owner Donald Sterling for life from any association with the team for his racist remarks.
The Twitterverse lit up in the wake of the news. Check out what celebrities and athletes around the Internet are saying: