Two Men Are Dead After Separate Shootings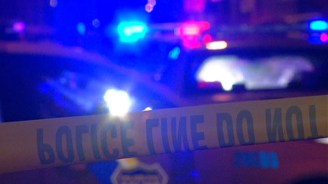 Philadelphia Police report two deadly shootings in Philly this evening.
WATCH: A Grinch Stole Christmas Presents
A man in his 20s was shot 7 times in the Mantua section of the city. Numerous shell casings blanketed the scene. The shooting happened in the 3800 block of Reno Street around 8:54 p.m. The man was taken to the Hospital of the University of Pennsylvania where he later died. The unidentified man was pronounced dead at 9:06 p.m. No arrest has been made.
A 30-year-old male was shot twice in the lower back just after 8 p.m. Sunday night. The shooting took place in a rear driveway in the 1900 block of N. Woodstock Street.
The victim was transported to Temple Hospital where he was pronounced dead at 8:28 p.m.
Philadelphia Police from the 22nd district police are at the scene, holding it for homicide detectives. No weapon was recovered and no arrest has been made.
MORE STORIES ON NBC10.COM:
Former Eagles Cheerleader Serves 2 Tours in Afghanistan
Penn State Student Jumps to His Death
Crafty Coyotes Expand Their Range in Pa.