Deaf EMT Excels at Job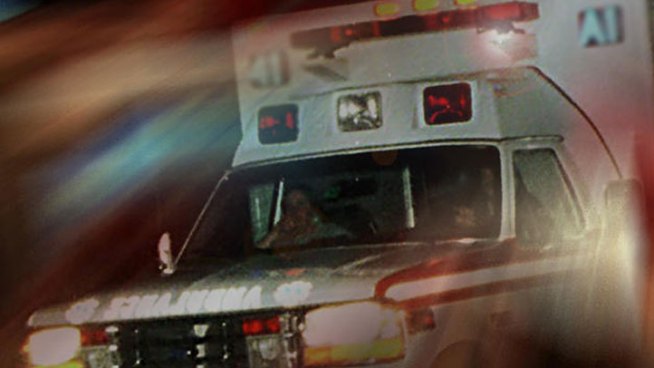 Global Medical Transportation Services Ambulance Capt. Don Burslem didn't know what to think when the person on the other line told him he was on the phone with a deaf person.

How could he hire a deaf emergency medical technician for the Bethlehem-based ambulance company? EMTs need to communicate with their patients, with their partners, with hospital officials over the radio.
But Burslem decided to take a chance on hiring Chad Grabousky, and more than two months later, he's very glad he did.

"His patients love him, our staff loves him, and he actually does a wonderful job in back of the ambulance, better than some of my hearing staff,'' Burslem said.

Grabousky, 22, is glad Burslem took a chance with him. He became a state-certified EMT almost four years ago but has struggled to find paid work. He lives more than an hour north of Bethlehem in Lackawanna County but had little luck finding work up there.

"I applied to a local ambulance service twice in two years where many of my friends got hired but I got no response,'' he said in an email.

People with disabilities often struggle more than those without to find work. The current national unemployment rate for the disabled is almost twice that of nondisabled people _ 12.9 percent compared to 6.9 percent, according to the U.S. Bureau of Labor Statistics.

Though Global Medical is his first paid EMT work, Grabousky has volunteered as a member of the Covington Independent Volunteer Fire Co. since he was certified in August 2009 and now serves as the company's emergency medical services lieutenant.

Grabousky, who was born deaf, can speak, read lips and hear some with the assistance of hearing aids. But with radio communication being such an important part of emergency services, it presents a special challenge to him.

"I would be responding to a shooting and not know,'' he said.

He can't hear the radio or really communicate with it himself. Grabousky said he's been lucky to have cooperative partners at both Global and his fire company that will communicate through the radio for him and text him what's broadcast out.

"Many people make it a point to accommodate me,'' he said. "There is so much teamwork both where I volunteer and where I work.''

Less of a challenge is working with patients. Some don't even notice that he's deaf, he said.

"Sometimes my partner informs the patient so they know how to nonverbally address me when I am looking away,'' Grabousky said. "They don't react any differently. Many patients just ask me a lot of questions about being deaf.''

Global, which has been based in Bethlehem for 10 years, does nonemergency transportation, including hospital discharges, dialysis appointments and trips for nursing home patients.

Burslem also attested that Grabousky has no challenges with the company's patients. In fact, he often provides superior service, he said.

"Because he's deaf, some of his other senses are heightened,'' Burslem said. "He can read patients better than most of our EMTs can.''
Related Stories:
Pa. Business Leaders Agree With Corbett on Drug Issues
100-Year-Old Woman Remembers Pa. Farm