Deadly Shooting in Oxford Circle
A man was gunned down on an Oxford Circle street on Sunday afternoon.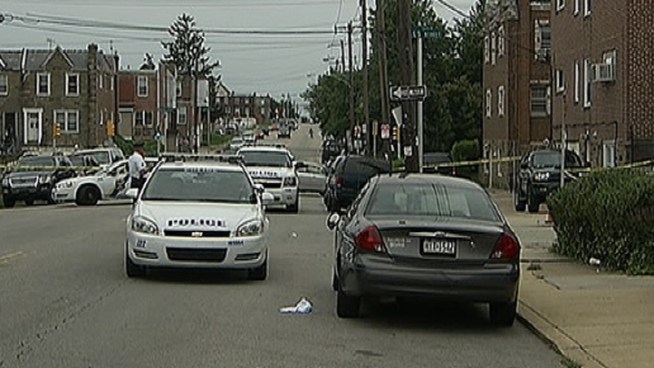 NBC10 Philadelphia
Philadelphia police investigate a deadly shooting along the 1300 block of Wells Street on Sunday.
Philadelphia homicide detectives are on the scene of a deadly shooting in Oxford Circle.
A 29-year-old man was shot in the chest along the 1300 block of Wells Street around 4:30 p.m. Sunday, according to investigators.
Police have not released the name of the victim and no arrests have been made.
An NBC10 crew is on the scene gathering new information.