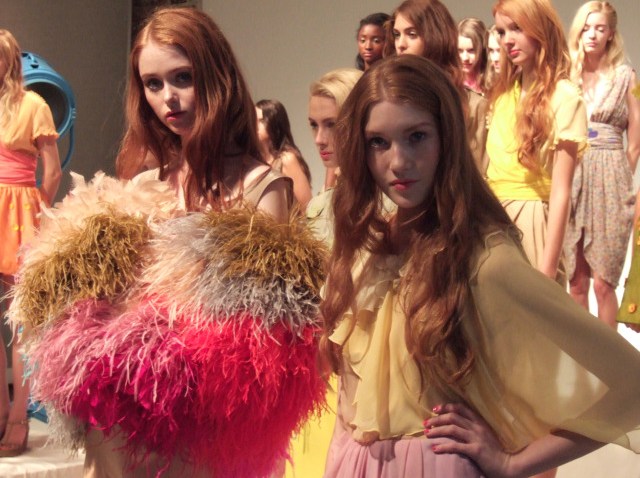 Here at Philthy Stuff we'll be taking a look at the 2013 Phillies and what we can expect from each and every player in the upcoming season as we head towards Spring Training. Next up, Darin Ruf.
So far, this countdown has talked only of players who are -- at this point -- guaranteed to be on the Opening Day for the Phillies. Such is not the case for OF/1B Darin Ruf, who, despite his prodigious minor league power numbers, is quite possibly the odd man out of an already packed outfield.
Prior to 2012, Ruf was largely overlooked prospect in the Phillies farm system. Despite slugging above .500 in four seasons, he was considered to be too old for every level he was at, and as such, not a true hitting prospect in any sense of the word. That changed last season, when he exploded for the AA Reading Phillies and clobbered 38 homers in 139 games, to the tune of a 1.028 OPS.
Sure enough, he got noticed, and that power got him a late-season call up with the Phillies, where he appeared in 12 games and earned nine starts. He made the most of his limited playing time and slugged three homers, two doubles, and a triple in 33 at-bats -- good enough for a line of .333/.351/.727.
With that type of performance, you'd think that Ruf would have a spot waiting for him with the big club in 2013, especially in light of the fact that the Phillies are in need more power from the right side of the plate. But that is not the case, for a few reasons:
1. He doesn't have a position. True, he can play first base, but Ryan Howard is set at first, leaving only left field for the 26-year-old. Ruf looked comfortable enough out there last season, he is far from polished, and could use some more seasoning in the minors to ensure that he can actually handle such a demanding position.
2. He might not be able to hit. His OPS from last season would beg to differ, but we really have no reason to think that Darin Ruf can hit actual Major League pitching. He fared well in 12 games last season, but we cannot reasonably draw a meaningful conclusion from such a small sample size. If he can replicate his AA numbers with the Lehigh Valley Iron Pigs, then they might have something.
3. The Phillies are already way crowded in the outfield. Between Ben Revere, John Mayberry Jr., Laynce Nix, Domonic Brown and Delmon Young, the Phillies just don't have a ton of room out there for Ruf. Now, I might actually prefer Ruf over Nix and Young, but there is just no room for him at the moment.
That is not to say that Ruf won't actually get a shot to make the team out of Spring Training. If he can hold his own in left field and make the most out of his at bats, then maybe he gets the nod for Opening Day. It's a longshot, but it could happen.
Personally, I'd like to see Ruf earn a spot on the Opening Day roster. In a season that's sure to be filled with a lot of downs, he could be one of the very few ups.