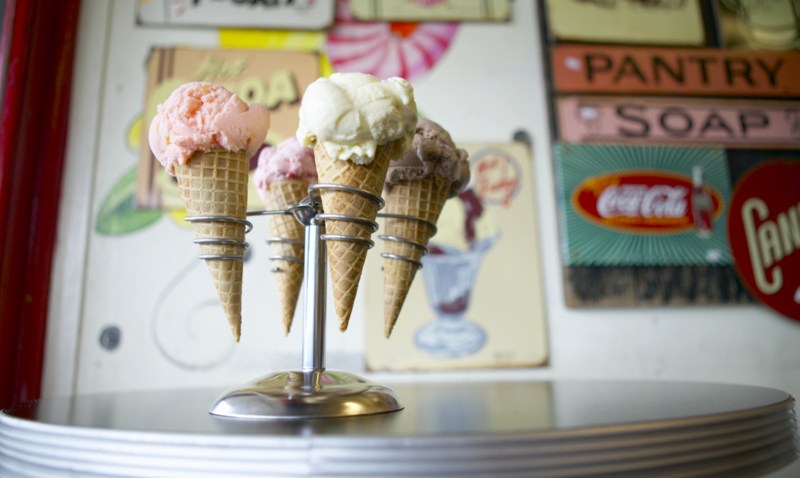 You spoke, Turkey Hill listened?
Ten days ago we posted a story that Turkey Hill had discontinued their Graham Slam flavor of ice cream, which has been promoted for years during Phillies games, after seeing this tweet.
Philadelphia Phillies
Complete coverage of the Fightin' Phils and their MLB rivals from NBC Sports Philadelphia.
Unfortunately, our Graham Slam Ice Cream was discontinued due to a lack of sales.— Turkey Hill Dairy (@TurkeyHillDairy) June 5, 2017
The reaction surrounding the news, however, may have changed their minds. Wednesday night, CSN's John Clark tweeted out a photo of perhaps his final cup of the dairy delight on his account.
Last hurrah Phillies Graham Slam ice cream😭

Thanks for the memories Frank#RIPGrahamSlam@TurkeyHillDairy #DoTheRightThing

RT to save pic.twitter.com/DvvFxJs0PL— John Clark CSN/NBC (@JClarkCSN) June 14, 2017
Fans, including baseball writer Jayson Stark, chimed in with disappointment that the ice cream was going away.
Jayson its times like these we need a touching retrospective from you on what GrahamSlam meant to us— John Clark CSN/NBC (@JClarkCSN) June 15, 2017
Sorry. Too emotional to put in words— Jayson Stark (@jaysonst) June 15, 2017
… but wait, Clark posted this update today, which put a smile on the face of anyone who thought they'd never have another scoop of Graham Slam ice cream.
Here's the scoop on Graham Slam🍦@TurkeyHillDairy

After saying theyre discontinuing it, now say they will serve at @Phillies games!✌🏻 pic.twitter.com/ql9uSDkfcN— John Clark CSN/NBC (@JClarkCSN) June 15, 2017
While you may not be able to grab a pint at your local grocery store anymore, you can still find Graham Slam at ice cream shops and at Phillies games.
It could make for a sweet moment during what has been a woeful baseball season.
Copyright CSNPhily