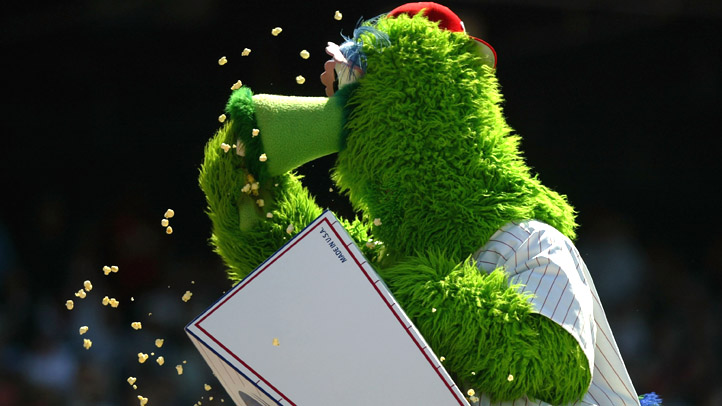 What does the Phanatic say?
The mascot has made audible sounds in decades -- there was that controversy a few years back when The Simpsons featured a faux-Phanatic honking -- but thanks to a video released by the Phillies we finally know. Or do we?
The YouTube video -- featuring a guy who regulars at Citizens Bank Park might recognize as the Phanatic's sidekick during many sketches – asks the question, "What's the Phanatic Say?"
Most of the answers are nonsensical sounds or honks (maybe The Simpsons had it right).
The Phillies play on Ylvis' mega-viral hit "What Does the Fox Say" brings some friends along including fellow local mascots like the St. Joe's Hawk, Temple Owl, Villanova Wildcat and the Drexel Dragon. The Phillies even reached into the minors for the IronPigs mascot.
Watch below and keep an eye out for the line about the Phanatic dropping popcorn on fans.