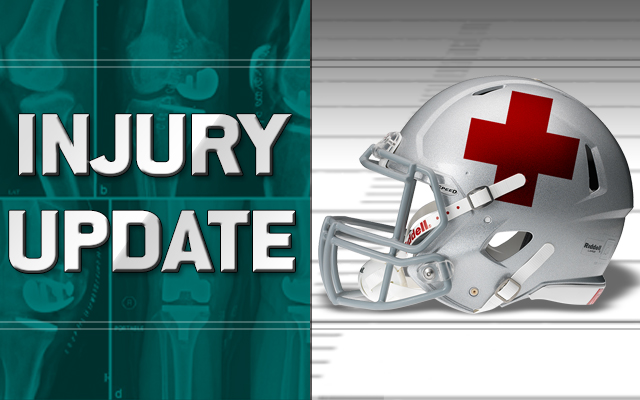 Ronald Darby is practicing for the second straight day.
The Eagles' cornerback, who missed the last five games with a right ankle dislocation he suffered din the opener, was back on the field on Friday afternoon after being a limited participant in Thursday's practice.
During the portion of practice open to reporters, Darby went through warmups and individual drills. He also spent some 1-on-1 time working on technique with defensive backs coach Cory Undlin. It's likely Darby will be listed as a limited participant on Friday afternoon when the official report comes out. Earlier in the week, head coach Doug Pederson said "stars have to align" for Darby to play on Monday night.
Philadelphia Eagles
Complete coverage of the Philadelphia Eagles and their NFL rivals from NBC Sports Philadelphia.
It's hard to see the far field but Ronald Darby is getting some 1-on-1 instruction with Cory Undlin. #Eagles pic.twitter.com/vZxPPpO5Iw— Dave Zangaro (@DZangaroNBCS) October 20, 2017
In addition to Darby, it looked like every other member of the Eagles' 53-man roster was on the practice field Friday. While the Eagles have dealt with plenty of injuries this season, they seem pretty healthy heading into Monday's game against Washington.
Beau Allen (foot), Jordan Hicks (calf) and Tim Jernigan (ankle), who were all limited on Thursday were practicing at the start of Friday's session.
So were all the full participants from Thursday: Fletcher Cox (calf), Brandon Graham (shoulder), Lane Johnson (concussion), Wendell Smallwood (knee) and Destiny Vaeao (wrist).
Pederson said on Thursday that the plan for Smallwood was to start him off slow this week and ramp it up, so it was a little bit of a surprise that he was a full participant to begin the week. The Eagles will throw him back into the mix immediately on Monday. Expect him to be their third-down back.
Copyright CSNPhily