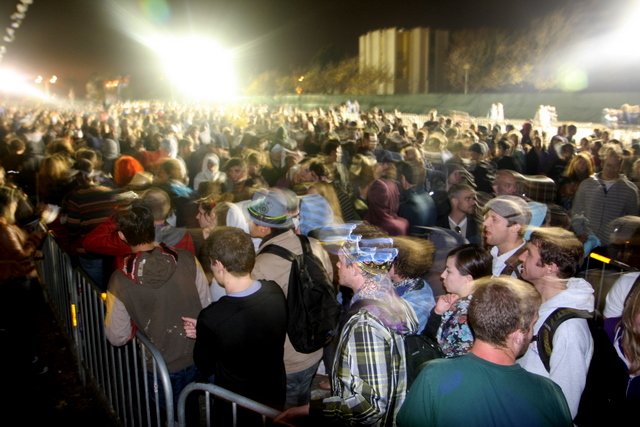 So, what did we miss? Just a few weeks ago Eagles fans were collectively doom and gloom about the DeSean Jackson situation. Many expected the Eagles to let him walk in free agency, others saw a long holdout in store. Instead, last Friday the team used its franchise tag on Jackson and immediate reports were that the wide receiver would sign the one-year tender as soon as possible.
I wrote a few weeks back why I thought Jackson would be wise not to fight the franchise tag, and I still think many of those reasons apply. Coming off a poor season both on and off the field, his leverage wasn't as great as it once was. The Eagles could have eventually forced him to report unless he wanted to sit out the 2012 season.
However, there's one factor I missed that both played a large role in Jackson's decision to sign and gives me further hope that a long term deal can eventually be worked out. The factor deals with exactly why Jackson was angry last year. He wasn't, I now believe, miffed because he didn't have long term security. None of his statements suggested that he was hesitant to put his body on the line for the team because he thought that he could get hurt and never get that second payday.
Not to cherry-pick a single quote, but after the final game last season, Jackson told reporters, "I can't really get frustrated over contract situations or if I'm not paid how I think I should be."
For Jackson, it has always seemed to be about that perceived slight. He was mad because the Eagles went out and gave money to players like Steve Smith instead of to him. Jackson was one of the best players on the field and simultaneously one of the lowest-paid players off of it.
That's why Jackson has never had a problem with the franchise tag. His immediate reaction after the season suggested that he would be happy with it, and so did his response to the tag actually being applied: "I am honored that the Philadelphia Eagles organization perceives me as a franchise player." Jackson also said he is "Enjoyin My Life!!" and "Humbled moment!!"
Instead of being annoyed that he couldn't seek a long term deal, DeSean seems happy — both in his offical PR and off-the-cuff tweets. Jackson's happy because in his eyes he's finally being recognized and paid like the player he knows he is. It may be only for one season, but that's enough for now, and it gives me hope that the two sides will have an easier time coming together.
Insult is off the table, so hopefully real negotiations can now take place.