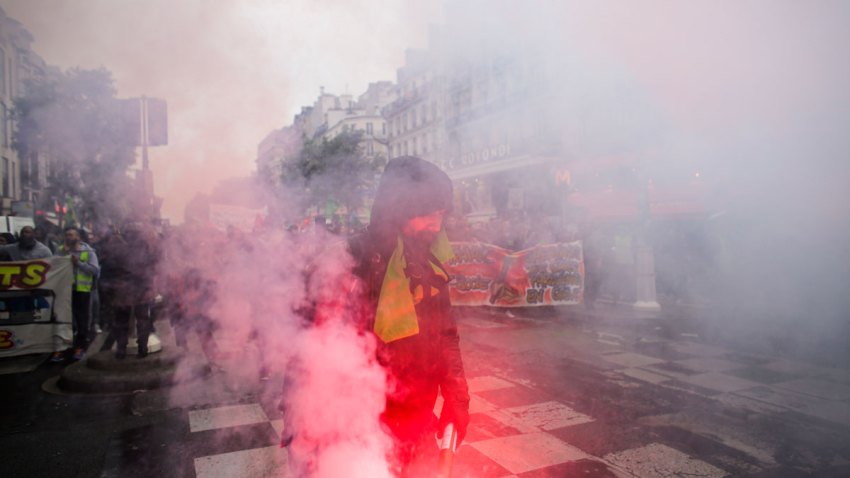 France is bracing for a third week of strikes while grappling with floods and also preparing to host the 24-nation Euro 2016 championship — Europe's largest soccer tournament — amid ongoing terror alerts, NBC News reported.
Train services are paralyzed, flights have been canceled and there have been hours-long lines for gas as unions protest workplace reforms. Power has been cut to homes in some areas, and street protests have forced the closure of roads.
Over 2.5 million fans mostly from overseas are expected to attend the soccer tournament. The State Department last week warned Americans traveling to Europe of the risk of terror attacks and said Euro 2016 stadiums and fan zones were all "potential targets."
U.S. & World
Stories that affect your life across the U.S. and around the world.
The French government has already extended the state of emergency declared following the terrorist attacks in Paris that left 130 people dead in November 2015.