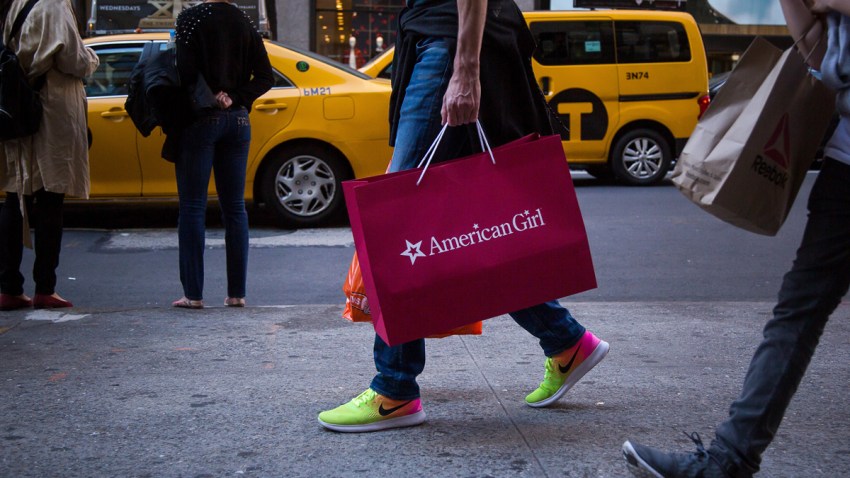 American Girl dolls, the customizable figurines once available only at the company's stores, are finding new homes all across the country at close to 100 Toys R Us stores.
The brand announced in August that it would be selling its products at Toys R Us stores, and "WellieWishers" line of dolls hit shelves in select stores early September, according to a press release.
While some shops have already been set up, the nationwide grand opening for the shops is coming this Saturday, according to a Toys R Us spokeswoman.
U.S. & World
Stories that affect your life across the U.S. and around the world.
The new "shop-in-shops" feature "Truly Me" dolls, "WellieWishers" doll outfits and accessories. They are opening in 97 locations across the United States.
"We are focused on finding new, exciting ways to bring our stores to life, and are thrilled to be launching this exclusive American Girl shop-in-shop in nearly 100 Toys R Us locations across the country just in time for the holiday season," said Richard Barry, head of marketing for Toys R Us, in a statement.
Click here for a full list of stores where the dolls will be available. Additional Toys R Us stores are set to open shop-in-shops next year.