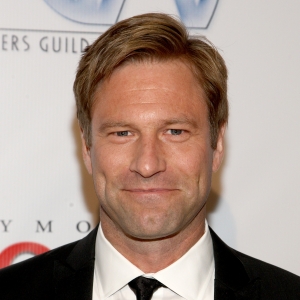 Aaron Eckhart, Blair Underwood and Ali Larter were among the stars honored with Cosmopolitan magazine's Fun Fearless Awards.

The awards, which recognize entertainers for their bold career choices and Cosmo-size confidence, were presented at a dinner ceremony Monday.

Eckhart and Underwood were named Fun Fearless Males of 2009, along with NBC executive Ben Silverman, musicians Timbaland and Adam Levine, and actors Bradley Cooper, Rainn Wilson and Chace Crawford.

Larter was the year's Fun Fearless Female.

Maria Menounos of "Access Hollywood" presented the awards in traditional Hollywood style, introducing clips of each winner's work before welcoming them to the stage.

"It's great to be honored for anything at all," Wilson said before the program. "I mean, a few years ago, I was driving a moving van."

Several other honorees recalled personal moments of fearlessness as they arrived for the presentation. Eckhart said he climbed a 20-foot ladder to paint his house, Underwood said he was terrified, but still hit the ski slopes as a kid, and Larter said she faced the challenge of public speaking.

Cosmopolitan magazine has presented its Fun Fearless honors for more than a decade.

Jon Bon Jovi was the first male honoree, said editor Kate White, "and the screams were so loud … we just blew it out from there."

Related Content from AccessHollywood.com:
VIEW THE PHOTOS: "Heroes: Countdown to the Premiere" Party
PLAY IT NOW: 2008 Teen Choice Awards: Chace Crawford & 'Gossip Girl' Cast Talk New Season
PLAY IT NOW: 2008 NBC Upfronts: 'Heroes' Returns This Fall

MORE ACCESS ON THESE TOPICS: Celebrities - Chace Crawford - Blair Underwood

Copyright NBCAH - Access Hollywood