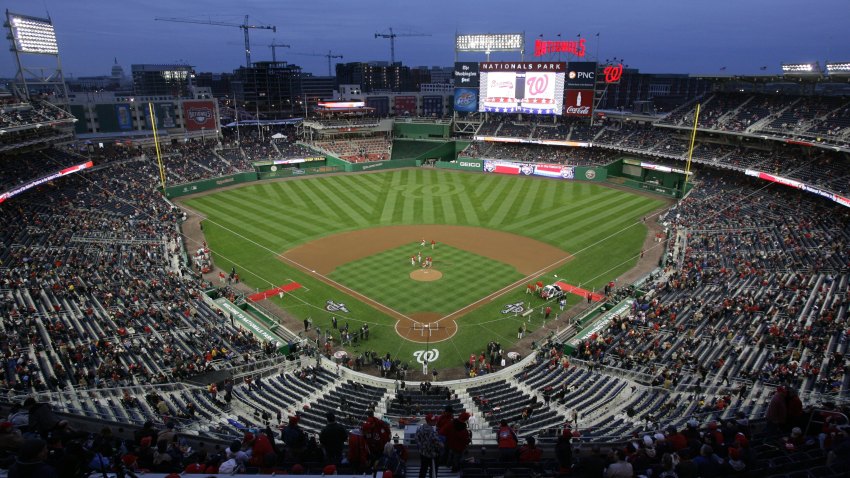 Are you thinking of heading down to Washington, D.C. the weekend of May 4-6 for the first series of the year between the Phillies and the Nationals? Well, you'd better know someone in the D.C. area after the hapless Nats decided to only allow buyers to purchase tickets to the series if they have a credit card tied to an address in Maryland, Virginia, or the District of Columbia.
Nationals COO Andy Feffer told Dan Steinberg of The Washington Post that the decision to limit the potential pool of buyers was made to try to prevent Nationals Park from becoming Citizens Bank South.
"Frankly, I was tired of seeing it," Feffer said. "Forget you, Philly. This is our park, this is our town, these are our fans, and it's our time right now."
Local
Breaking news and the stories that matter to your neighborhood.
Tickets for the series went on sale Friday morning, a full month before the Nationals put the rest of their single-game tickets on sale.
Reasonable minds can disagree about Feffer's desire to fill his park with his home fans, particularly after his predecessor, Stan Kasten, took to Philly's airwaves to invite fans down to the nation's capital.
But we'll just point out that Philadelphia makes two more visits to Washington (July 31-August 2 and October 1-3, in case you are making plans), so we're not sure what the overall impact of this will be. But you have to love the tenacity of the Nationals in trying to conjure up a rivalry where none exists.