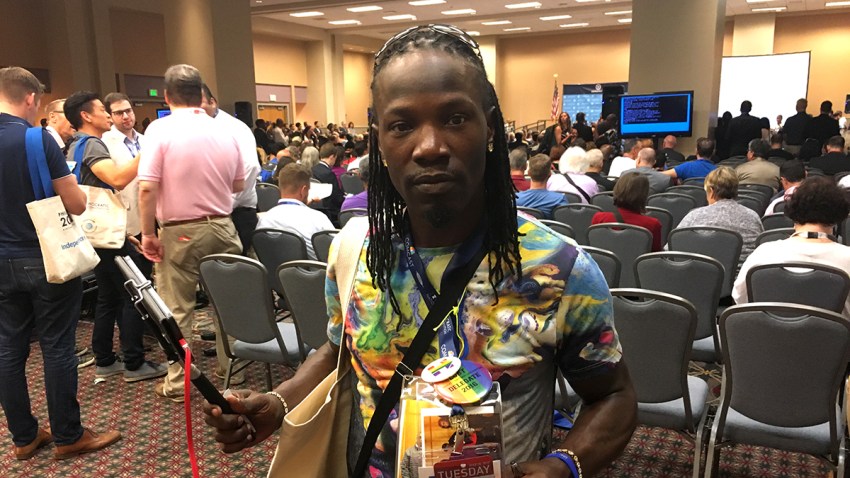 There are more members of the LGBTQ community taking active roles in the Democratic National Convention in Philadelphia than any other political convention in the party's history.
LGBT Caucus chair Earl Fowlks proclaimed the four day spectacle was the "gayest convention in history" at the group's meeting inside the Pennsylvania Convention Center Tuesday afternoon.
The meet-up was packed with high-profile speakers like New York Gov. Andrew Cuomo and former NBA star Jason Collins and his brother, Jerome, who is an assistant NBA coach with the Golden State Warriors.
Local
Breaking news and the stories that matter to your neighborhood.
Raucous applause often interrupted speeches as accomplishments of equality for the LGBTQ community — like the Supreme Court ruling on gay marriage — were mentioned.
More than 11 percent of the delegates this year identify as gay, lesbian, bisexual, transgender or queer. Twenty-eight of them are transgender.
Delegates see strength in the numbers, offering an opportunity to continue to fight for equal rights in more ways than saying 'I Do.'
"I should have a choice, if I was a transgender person, to choose whatever bathroom that I identify," said David Tomlinson, a delegate from Minneapolis, Minnesota.
Tomlinson, a 40-year-old black Hillary Clinton supporter who owns an all-gay entertainment firm, says there's many disparities especially among LGBTQ people of color. Homelessness continues to be an issue for youth who come out to their families and STD rates among minorities remain high.
This year, the Democratic Party put forth a progressive platform that includes many charges to further protect the LGBTQ community by pushing for an expansive federal rights bill to prevent discrimination in housing, employment and public accommodation. The "Equality Act" is currently on hold in Congress. It would add sex and sexual orientation to the Civil Rights Act of 1964.
Donovan Hawk says the caucus and community need to make sure politicians need to be held accountable so that they make good on their promises.
"We just want equality in every single state. We just don't want to be special. We want to be equal," said the 35-year-old from Butte, Montana.
Both Hawk and Tomlinson are first time delegates and relish the opportunity to further the LGBTQ cause by getting involved in the political process.
Tomlinson describes his position as a delegate as unique.
"It's something that as a person of color, as an LGBTQ person, this is how we have to educate our communities, we have to get involved in this process," he said.
"In the room, it looks like we're all together and that needs to reflect outside of here."