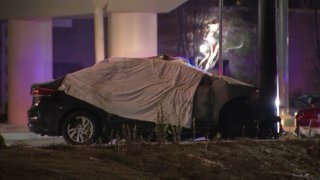 A man died in a fiery crash when his car hit a pole in Philadelphia Saturday morning.
The man struck the light pole on a street underneath Interstate 95 in the Port Richmond neighborhood around 3:30 a.m., police said.
He became trapped and died when the car went up in flames. His name was not immediately released as police investigated what led to the crash.