What began as an investigation of an alleged sexual assault soon led to the arrest of two owners of a Daycare Center held at a Bristol Township home.
Back in May, a woman told police she suspected her toddler daughter was sexually assaulted at Affordable Daycare on Middle Road in Mill Creek Falls, Pa., according to the Philly Burbs.
The Burbs reports that an investigator discovered a preteen boy may have touched the girl.
However, police also say they made another shocking discovery about the daycare center itself.
Investigators claim that the daycare is an illegally operated business in filthy conditions. Police say a man slept in a bedroom full of his own feces on the same floor where the children played, according to the Philly Burbs.
Four adults with no criminal background checks lived at the home even though such checks are required for any adult living in a house with a daycare, according to investigators.
The grandfather of one of the kids who went to the daycare told the Philly Burbs that the house smelled of urine and feces.
Investigators also say the children at the center were around liquor bottles, box fans and tools while a baby was found strapped in a car seat in a bedroom where he was by himself for at least half an hour, according to the Philly Burbs.
Lisa Swenson, 44, and Lamar Rieck, 43, the owners of the home and daycare, were arrested. They're both charged with endangering the welfare of children, deceptive business practices and other related charges. They face up to seven years in prison, according to the Philly Burbs.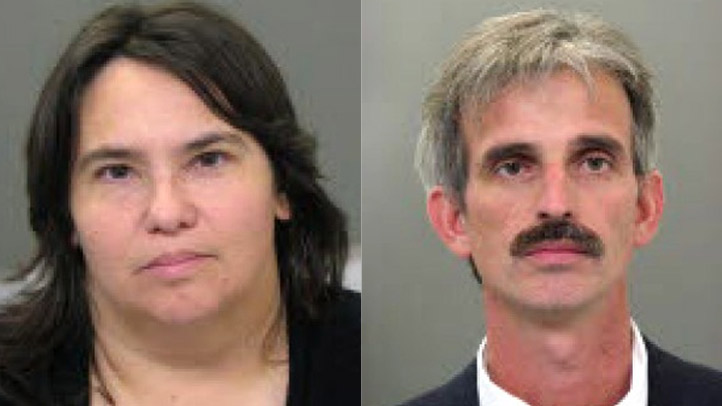 The Philly Burbs also reports the man living in the room with his own feces is disabled and not related to the two suspects. Police say the Bucks County home was abandoned by the suspects who moved to Florida but returned to the house last week to face the charges against them.
Local
Breaking news and the stories that matter to your neighborhood.
The couple allegedly pretended to run a legitimate business, received taxpayer money and accepted state funding for low-income families who needed daycare. Pennsylvania's Department of Public Welfare is currently investigating how the business received the state funding, according to the Philly Burbs.
The Burbs also reports Rieck is being held in Bucks County prison in lieu of $50,000 bail while Swenson is free after a bail bondsman paid her bail.
As for the initial allegation of sexual assault, police claim there was no physical evidence to support it even though they believe the mother was telling the truth. The Philly Burbs reports the boy was not charged and both he and the girl were referred to county social services.