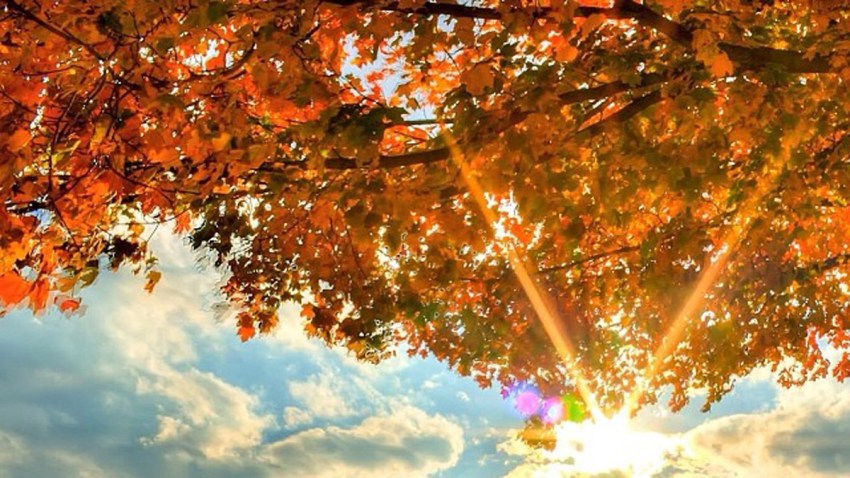 When NBC10 hit a local state park Monday, people had mixed feelings about the warmer than average forecast temperatures and the lacking fall foliage.

"I think they could be a little better, have a bit more color, but we're getting there," said Glenn Smith, as he looked through the trees around him.

"It's still pretty green, which is surprising. I'm not used to it being this green," said Sarah Schneider, who is from the area and feels like it's September instead of October.

While portions of the region have begun to see peak colors, the southeast portion of Pennsylvania as well as Southern New Jersey and Delaware haven't been so lucky. In fact, in a report by foliagenetwork.com, it categorizes the fall colors for the area as moderate to low.

"It seems like a very slow start. When fall does hit, it will probably be fast and quick," said Service Forester Heather Kerr.

According to Kerr, there are quite a few factors that determine when fall foliage peaks, and how long it lasts.

"As the seasons change, the night becomes a lot cooler, the trees start to go dormant and they understand they need to start sending all their reserves to their roots," Kerr said.

Temperatures are forecast to remain in the 80s for afternoon highs, and only slip to the 60s at night. Those temps don't help with the Philadelphia areas fall foliage shortage. Plus, the area has had a drier than average year. That can lead to an earlier start to the leaves changing colors. However, the area actually had a wet start to fall, which may have delayed the start of peak foliage colors. Finally, Kerr said the type of tree plays a big role in when the change occurs, and how impressive it is.

"Different species have different chemicals in the leaves. Maples will have different chemicals than an oak. So they're going to produce different colors, different vibrancy and they'll start changing at different times," said Kerr.

Here's the good news! Those colors are projected to fill out at least a bit more beginning this weekend through Halloween, and may lead to about 15 to 20 percent of trees in full color. Regardless, the Service Forestry suggests heading to higher elevations where temperatures have dropped lower for the best fall foliage sightings.