Talk of selling off Cheltenham's troubled sewer system to the private sector or a utility company was to resume Wednesday night at a township committee meeting, along with an update on the much-anticipated inspections of private laterals in two neighborhoods.
The debate renews a notion officials first mulled late last year that privatizing the system could help allay some of the roughly $80 million in improvement costs deemed necessary over the next decade to bring the century-old infrastructure of pipes up to current standards.
The system is plagued by overflows -- due to increased use, storm flooding and cracked, leaking pipes -- both in large mains in the public rights-of-way and smaller laterals on private property.
In addition to pondering a potential sale, the township has grappled with the mammoth task of inspecting the pipes, called laterals, that connect private properties to the public system.
In November, elected officials approved an initial $1.8 million to embark on a township-wide inspection of those mains and laterals. That money is paying two contractors to inspect pipes in Glenside and Cheltenham Village. Those inspections were also to be discussed Wednesday at the monthly Public Works Committee meeting.
Eighty-nine laterals in Cheltenham Village and 74 laterals in Glenside were inspected through March 31, according to documents to be provided at the meeting. It was unclear how many of the private pipelines failed, which would occur if cracks and leaks were seen through the video inspections.
Township Manager Bryan Havir said in an interview that those inspections are the first of many for the two neighborhoods.
"There are a lot more they have done this week and that's ongoing," Havir said. "We do not know what the conditions of those laterals are. They are being evaluated as we speak."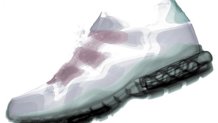 When money was approved to pay for inspections during the first quarter of 2017, inspectors were expected to look at 26,000 feet of public sewer pipe and 215 manholes, along with 700 laterals. In Glenside, they were to examine nearly 60,000 feet in the public space, 300 manholes and 1,300 laterals.
Local
Breaking news and the stories that matter to your neighborhood.
Havir added that "Phase II" of the private inspections would delve into the responsibility of property owners to fix any laterals that fail the inspections. Initially, he said, the township expected to have that phase addressed through an ordinance this month or in May.
"We're behind schedule," Havir said. "We're not going to do anything on that till the fall. We'll look at this stuff over the summer. It wouldn't be right to implement anything during the summer months when many people are away."
The township is also still several steps from deciding whether to move ahead with a plan to sell the public portion of the sewer system. Laterals on private land would not be sold.
Opposition to the proposal to privatize the system came from some residents initially, but elected officials at the time said any talk was preliminary.
The Public Works Committee was expected to approve its law firm and financial consultant drawing up "requests for qualifications" from companies interested in buying the infrastructure.
Havir declined to say what price range the township expected for the system.
"We have some ideas, but if we put that out there it would hurt the process," he said.
The sewer problem in Cheltenham has raised attention to a broader infrastructure question for Montgomery County's "inner-rim" suburbs of Philadelphia, including Jenkintown, Abington and Springfield.
A state legislator who represents the region held a forum on the issue last year following several stories by NBC10.com and NBC10 Investigators that first reported on the problem facing the aging, over-capacity system.