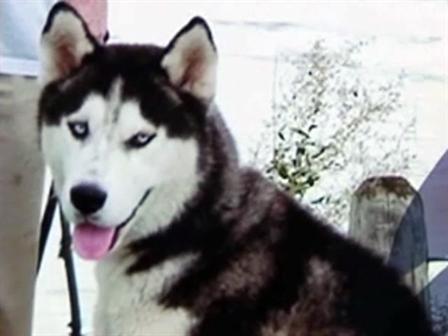 A golden retriever dressed in Eagles attire stands next to a flyer of a lost dog, promising a $3,000 reward. "HELP ME FIND LOUIE!" reads the speech bubble next to the dog. This is the ad that flashed on Lincoln Financial Field's Jumbotron at Monday night's Eagles vs Panthers game.
The ad is the latest example of how the City of Brother Love has rallied behind Colorado native JJ Pearce to find her lost dog Louie who went missing over a month ago in the parking lot of a Home Depot.
Ironically, JJ made a quick run inside to get a set of keys for a dog sitter. She left Louie in the car, and, approximately seven minutes later, she came out to find that her red Honda CRV and the dog inside were no longer where she had left them.
Local
Breaking news and the stories that matter to your neighborhood.
JJ, friends and even complete strangers have spent the last month trying to spread the word about Louie's plight, in hopes of finding him.
"Thanks to the creativity of some friends, my Louie has found his way to the big screen at the Eagles game! I may not be an Eagles fan now, but if this helps Louie come home I will be rocking a jersey in no time! Keep spreading the word," she wrote on the "Help Louie Get Home" Facebook page which has almost 14,000 likes.
The creative publicity was done on the fly, according to dedicated member of the search, Nicole Papadier. She created the photo before the game started with her retriever Bailey. It was tweeted from Louie's Twitter account by another member with the hashtag #FlyEaglesFly. The photo made its way PhiladelphiaEagles.com and FlyEaglesFly.com, finally ending up on the big screen with other fan photos.
The Eagles operate with a social media aggregator known as Tagboard which allows them to filter social media results and quickly find certain hashtags. Photos then go through an approval process with the social media team. Thanks to the proper hashtag, Nicole's ad played on the screen during pregame. However, she refuses to take all the credit.
"It really has been a team effort, there's a lot of people involved in finding the dog. We've been meeting practically every weekend since he's been missing, leading church efforts, hanging up photos, trying really to get the news to continue to run the story" she says.
"As far as physically helping, there have been hundreds of people giving up their time from Philadelphia," she says. She's also had friends drive up from D.C. and received phone calls from Florida all the way to California. "It seems like people nationwide are checking their local shelters and spreading the word to any family members that might be on the east coast."
Sadly, not much progress has been made with the search. JJ knows Louie was let out of the car somewhere between the Home Depot and North Philadelphia where the empty vehicle was found.
While he is microchipped, Louie cannot be tracked unless he is found and scanned by a vet who knows to do so. Right now, he is registered as stolen.
Louie is a black lab mix with a white patch on his chest. Anyone with information is asked to call 970-203-4707. The $3,000 reward is offered, no questions asked.