Harry Harris knew Jasmine Wright from afar. When he would see her on the block where he once lived and still works, Wright was always quick with a wave and a hello.
"She'll see you, just wave, say hi, out of respect, because she's a neighbor and we notice her," Harris said. "She was so respectable. That's a father's dream. She's a f---in' father's dream. Every mother and father would want a daughter like her, because she had it going on to the point of nothing but respect was pushed to her."
So now, nearly two weeks after Wright, 27, who recently earned her master's degree in public health from Drexel University, was found strangled in her West Philadelphia apartment, Harris still can't wrap his head around why his brother, James Harris -- an ex-handyman at Wright's apartment building accused of raping then murdering the young woman -- would ever do that.
In an extensive interview with NBC10's Monique Braxton, Harry Harris revealed more about his brother's past, the abuse their family at the hands of the stepfather James Harris was convicted of killing, and how he can't make sense of Wright's violent murder that allegedly happened at the hands of the brother who supported him through a rough childhood and his drug addiction.
"He was my mentor, you know? Pushing me to knowing that I can do better than what I was doing," Harris said of his brother. "'Cause I wasn't raping and robbing and killing. I wasn't doing nothing like that. I was an addict."
The last time he spoke with his brother, Harris said, was when detectives brought both men to the Homicide Unit to be questioned about Wright's murder on July 17 -- the day after she was found beaten and strangled to death in her apartment on 50th Street near Locust. Harry Harris, who said he's been clean eight months, was let go that night. His brother was not.
He said the news that his brother -- one of five brothers in his family and the only family member he remained close with into adulthood -- had been charged in Wright's rape and murder came as a shock.
"Charged? I wouldn't even never expect my brother to have committed this crime," Harris said. "Being charged is ... s---, that's down the line. How 'bout at the beginning?"
Brother of Murder Suspect Speaks
He said both he and his brother knew Wright in passing: His brother was the handyman at her building until June 1, when the property owner fired him for not doing his job, and he himself worked as a handyman at another house on the block and once lived two doors down from Wright. Though both knew the young woman, he said his brother never spoke about her.
"We didn't talk about the people in the buildings, you know? Jasmine was never hardly seen. When you did see her, she was either coming or going," Harry Harris said.
He said he'd heard that his brother, who served prison time for fatally shooting their stepfather, whom Harris said regularly beat him, his brothers and their mother, had committed other rapes and robberies -- but he never spoke with his brother about his other crimes.
"From what I'm told, [his other crimes were] robbery and raping other people," Harris said. "But he never conveyed this. He never sat back and wanted to talk about anything."
James Harris is not the monster police have made him out to be, Harris said: "You have to get to know him."
He attributed his brother's criminal record and his own struggles with the law and drug addiction to their tough upbringing and the abuse they watched their mother, who died in May after a long bout with Alzheimer's disease, endure from their stepfather.
"We know it is [from the abuse], definitely," Harris said. "It traumatized all of us to the point that we had to get away from him."
Police Arrest 'Career Criminal' in Drexel Grad Murder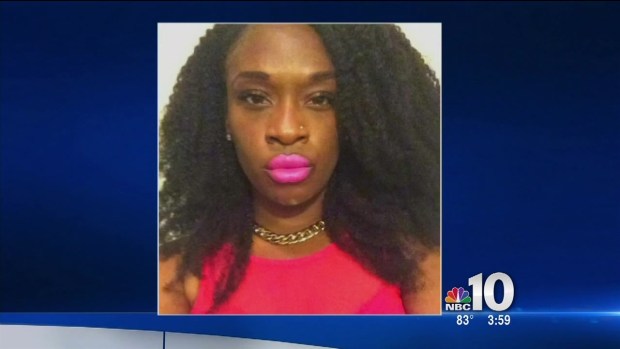 He said he and his brothers often blamed themselves for the beatings their mother would endure, thinking their stepfather took out his anger at their bad behavior on her.
"[It was] real tough," Harris said of the brothers' upbringing. "But we didn't want for nothing. We were just bad kids. We went to school. All of us graduated ... he [our stepfather] see to it that we had a roof over our head. You know, when he hooked up with my mom, everything was nice, we was a family. It's just that we was hard heads."
Family or not, Harris said, physical abuse and beatings happened in their household with regularity.
He would "whoop our asses," Harris said of the way his stepfather would handle disciplining him and his brothers. "When we knew better. We knew better. But you know, as kids, like how we came up from down 13th and South, we had this, 'I don't give a damn' attitude ... and it seemed like everything we did fell back on my mom. And instead of him doing too much to us, as children, he took it out on my mother ... my mom come out with bruises, black eyes, all kinds of things."
He said his brother's eye injury, evident in his police mug shot released when he was charged in Wright's murder, happened as a child. The brothers were shooting arrows at pigeons, and one of the arrows came back and pierced James Harris' eye.
"We were so scared we pulled the arrow out ourselves, and we held our hand here to hold the eyeball in his eye, then we pulled the arrow out, and it was left like that," he said. "Would you believe it didn't bleed?"
He said when his brother was 12 or 13, his parents shipped him to St. Gabriel's Hall, a residential program for boys who are adjudicated delinquent. Within a few years of when his brother turned 18 and was released from St. Gabriel's, Harry Harris said, he got into an altercation and killed their stepfather while visiting him for the holidays in 1982 and fatally shot him.
Court records show that James Harris, now 56, was convicted of voluntary manslaughter in 1982 for his stepdad's killing and sentenced to three to seven years in prison.
Still, Harry Harris said, he doesn't want to believe that his brother is really the person who snuffed out the life of Wright, a beautiful young woman who was just getting ready to start her life.
"I hope he's found innocent. How about that? That he's really found innocent," Harry Harris said. "Robbery is one thing. Not murder and rape, you know? People go in the grocery store and take a damn Tastykake off the counter, but they ain't gonna break in nobody's home for household items. Come on, stuff that doesn't amount to a hill of beans."
He said he can't figure out why his brother, who he says had girlfriends and lived with a woman, would ever do something so heinous. "That's the billion-dollar question: Why? What is it that she have?" Harry Harris asked. "Why? Why her?"
'The Phone Goes Dead:' Police Describe Murder of Grad Student
He said he has "no words" for Wright's devastated parents. Police have said that she was on the phone with her mother in Virginia when James Harris, who they say snuck into her apartment and waited for her to return home, attacked her, raped her and killed her.
"Her life is gone, what could I say? Of course, it's a lot of remorseful feelings that it had to happen to their child. No words. There's no words for that. There's no words for the cost of my brother doing that to their child," Harris said. "If I was to say anything of me being remorseful, wishing s--- like this never happened. They have my deepest sympathies.
"I mean, just think if it wasn't my brother and it was someone else, I say fry his ass," he continued. "Because that happened to such a person that you would least expect it to happen to, who don't even deserve it."