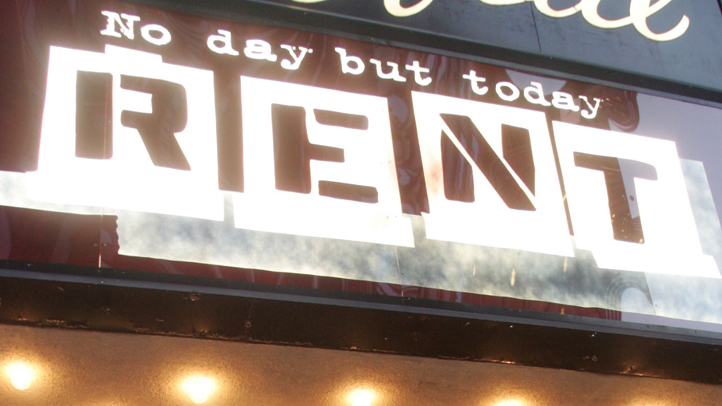 There have been many different productions of the musical Rent since the original debuted in 1986, but Rich Wexler's latest version will definitely stand out.

Wexler's latest production stars an entire cast of high school students, who Wexler says really embody the group of struggling characters as they try to overcome drugs, poverty, HIV/AIDS, heartbreak, and a slew of other controversial topics, he told Philadelphia City Paper.

To find students who really embraced the characters, Wexler cast students who share similarities with the characters they play.

"Our Mimi dresses like Mimi in real life and pretty much is her. All the actors were chosen because in some way they were the character to me."

But producing and directing the show has not been easy, Wexler said. "But a few of the kids stepped up and took leadership. I just kept going no matter what, and believed it would work."

This production of Rent is part of Wexler's Project Theater Project banner. Wexler chose the popular yet controversial musical because he wanted to connect students who feel at odds with their surroundings.

"I understand the need to fit in, and have your voice be heard. That's what Rent does," Wexler said.

According to Wexler, the show is a great opportunity to teach teenagers about humanity, sexuality, and AIDS awareness.

"We are still dealing with the same issues as we were in 1986, when the show takes place," he said.

Even though they may be the same issues, some people think the material in the play is too controversial for teenagers. But the young actors say they are doing just fine.

"At almost any high school in America, you'll find people having sex, doing drugs, or drinking every weekend," said 17-year-old Kyle McCloskey, who plays Roger. "I think I'm mature enough to understand what the material encompasses and the type of emotions that are drawn out of it."

The production will run from Dec. 4-23, at The Rotunda, located at 4014 Walnut St. For more information go to www.therotunda.org/events.