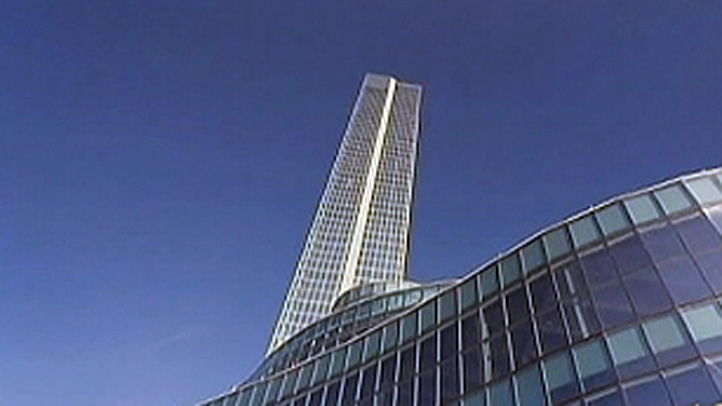 The New Jersey Casino Control Commission approved a casino license for the resort, which will become the city's 12th casino when it opens April 2.

Gambling is only part of the resort; it also has a luxurious spa, 14 restaurants, 10 pools, and a theater with 5,050 seats that will host Beyoncé on Memorial Day weekend.

"We've convinced people for 30 years that if you're not a gambler, you can't come here,'' said Kevin DeSanctis, Revel's president and CEO. "We want to convince them you can. We'd love to have you.''

The project ran out of money during the recession, but resumed last year with the help of some state tax incentives. Original backer Morgan Stanley pulled out of the project and took a $1.2 billion loss on it. DeSanctis said much of the remaining financing the project obtained came from J.P. Morgan.

Located at the extreme northern end of the Boardwalk, next to the Showboat Casino Hotel, Revel is the first casino to open since its main rival, the Borgata Hotel Casino & Spa, debuted in 2003. With its angular slanted roof and its giant white light-up ball atop the 47-story structure -- the second-tallest in New Jersey at 710 feet -- Revel is already an iconic presence in the nation's second-largest gambling market.

Its sleek reflective glass bathes the beach in shards of brilliant light, and even the contours of its foundations were designed to appear as if they had been sculpted by waves.

Revel is being counted on to help revive the struggling seaside gambling resort, which soon will be surpassed by Pennsylvania as the nation's second-largest gambling market after Las Vegas.

Michael Garrity, Revel's chief investment officer and a former Morgan Stanley executive, said the resort's business model differs from its competitors.

"We're fundamentally betting on the demographic underpinning of the northeastern United States,'' he said. "It's not just about Atlantic City."

"What always amazed me about Wall Street guys is our willingness to get on a plane, and fly 5 or 6 hours to Las Vegas,'' he said. ``Because we're gamblers? No. Because we want to have fun. That's what Revel is all about.''

DeSanctis said Revel will not compete hard for the convenience gambler, who comes to town, plays for an hour or two, then leaves.

"That's not a customer we can survive on,'' he said. ``It's just not going to happen. We need an overnight stay. We're looking for two nights.''

In terms of financial stability, Garrity said Revel has seven months of interest payments set aside in an account, and expects to secure a $50 million revolving credit line by mid-April.

The resort will be Atlantic City's first smoke-free casino. DeSanctis said 80 percent of residents in the northeast _ Revel's target market _ are non-smokers. Add in smokers who wish they could quit, and the number approaches 90 percent, he said.

"Most resorts today, the smoking thing is sort of out of date,'' he said. "I don't think smoking is going to come back indoors in any large sense anytime soon. I believe it's the right decision and we're going to have the right environment because of it.''

Revel is hosting three so-called ``play days'' this week for invited guests only, including construction workers who helped build the resort. It will open on April 2 with a champagne toast at sunrise.
Copyright AP - Associated Press