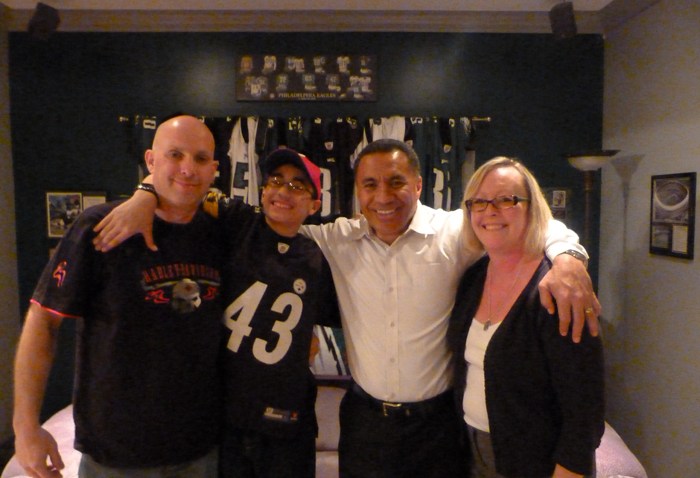 This week we reintroduce Julian, but this time with his mom and dad! Julian was featured on Wednesday's Child, not once, but twice in hopes of finding a forever family. He first met Wednesday's Child host Vai Sikahema at Dorney Park in 2009, then again in 2012 at Operation Ava. He shared his love of roller coasters and his love for animals during his tapings. But most importantly, he shared his dream of one day having a loving forever family.

Tracy and Stacy decided they wanted to start their family through adoption. After getting licensed through their local adoption agency, they began to search the online photolistings for waiting children. It was there that they laid eyes on Julian. Julian was not what they were looking for. He was older and they wanted a child between the ages of three and seven. But something about Julian got their attention. After seeing Julian on Wednesday's Child, they just knew they had found their son! After a few visits and several months of living in the home, Julian's adoption was made final.

Vai paid a visit to Julian's new home to learn about his new family. Tracy and Stacy are huge Eagles fans. Julian prefers the Steelers. While they love each other to the fullest, this continues to be the family battle. The living room is decorated in all Eagles and Julian, well, he was able to have his room in Steelers colors. The family enjoys spending time together. Julian is on the honor roll for the first time in his life and is adjusting well to the neighborhood and new school.